Somewhere, something incredible is waiting to be known.
~Carl Sagan
PythonThinker Introduction to Programming for Kids
Not sure if your child is ready for Python Programming at Computhink Kids? Register for our special 3-hour introduction class, and let your child learn about Coding and Algorithms in the Python Programming Language!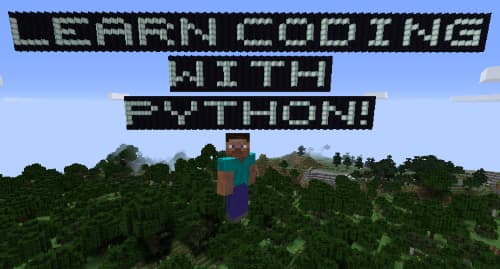 Class Summary
Learn to Code in Python for Kids age 11 and above.
3-hour special introductory class for students new to Python Programming
Students can join the weekly regular PythonThinker Programming Classes after this
Here's what your child will experience in the introductory class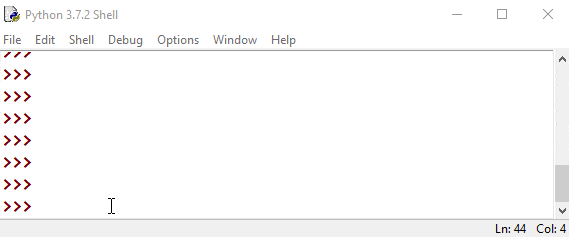 Learn what Python Programming is, and how to write, test, edit and run Python Programs
Learn how to use Python Code to control Minecraft
Learn basic Python Programming Syntax (i.e. code vocabulary and grammar!)
Code Python Programs to interact with Minecraft
Be guided by our experienced programmer trainer (MOE-registered) throughout
Attending the introductory class will help your child:
Experience what Python Programming is, and how it can be used professionally to solve problems and create solutions.
Encourage your child to want to learn how things work and develop a creator mindset
Discover if programming is age-appropriate and if it's a skill that your child would like to learn.
Inspire your child to want to learn more and create their apps and programs!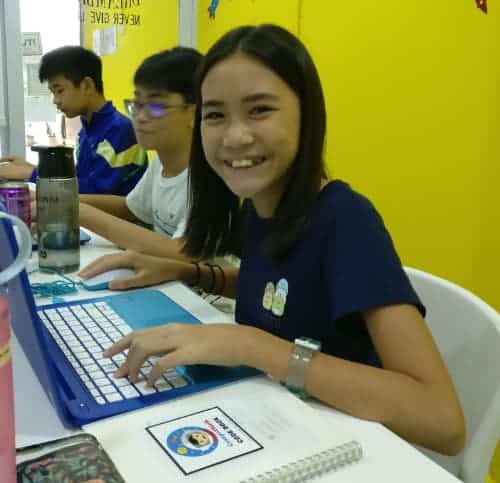 If your child is 11+ old, now is the best time to let him or her have a headstart in programming!
Sign up your child now for the special 3-hour holiday class and have fun programming at Computhink (www.computhink.com.sg)!
Register for the Introduction to Coding Class and find out how your child can benefit from learning programming at Computhink! 
Course Structure
1-day class
3 hours per class
Max. 6 students per class
Age Group
Age 11 & above
Prerequisites
None required. These classes are meant for beginners.
Equipment
Laptops will be used and provided for each kid. If you would like to bring your own laptop (Windows 7 and above only), do let us know in advance!
Students should have their own Minecraft (PC version) login user id and password. We will also help to provide the Minecraft ID on request.
Location
Computhink Kids SG
203 Hougang Street 21
#01-83, S530203
PythonThinker Intro
Spring Break Holiday Camps
Tuesday or Thursday
For age 11 and above
Spring Break School Holidays
TUESDAY, April-2nd
9.00am to 12.00pm

THURSDAY, April-4th
9.00am to 12.00pm
TUESDAY, April-9th
9.00am to 12.00pm

THURSDAY, April-11th
9.00am to 12.00pm
 
*Updated 2019 Mar-01*
$150
now $135
for 1-day class (3 hours)
**10% spring break discount**
Choose ticket option 'springbreakdiscount' during registration.
What's Next?
Move on to our Weekly PythonThinker Class and advance your real-world programming skills!
Maximum learning in small classes
All our classes are kept small to ensure maximum attention to your child's learning needs. By keeping the class small, we ensure that each kid gets the guidance and coaching he or she needs to bring their imagination to life through programming. Besides allowing us to get to know your kid better, we also encourage the kids in our classes to get to know one another and this is better facilitated in a small group setting.
Hands-On Activity-Based Learning
We believe that kids learn best when they do it themselves in a fun environment. That is why we ensure that each kid is given a laptop to work their own respective projects and try their hand in the programming projects and activities. It is heartening each time we see the kids beaming and being proud of themselves when they get the code to work as they want it to.
Our Teaching Philosophy
This idea that kids will learn anything that they want to, when they are given the freedom to create, inspires and drives our teaching philosophy. In this, we are influenced by the work of Sugata Mitra (Educational Researcher) whose research demonstrates the effect that a child's innate curiosity and interest have on learning complex subjects outside the normal school environment. At Computhink, we adopt a 3-pronged approach to teaching kids which is guided by these 3 questions by the child: (1) What can I do?; (2) How can I do it?; and (3) What else can I do?
Follow-On Mastery Classes
Like any learning, learning to program is best done through regular practice and with guidance from experts. And this is why we offer the Computhink Code Club classes which provides regular weekly practice while exposing the kids to various programming languages such as intermediate Scratch, HTML, Python and Javascript. Kids will learn how the same basic programming concepts are built upon and applied in other programming languages to do different things such as building websites and creating mobile apps and games. It is through regular and varied practice that promotes mastery and that is what we aim to do at our Computhink Code Club.
Frequently Asked Questions
Why Learn Python® Programming?
Since the launch of the
Smart Nation
initiative, our Prime Minister Lee Hsien Loong has been calling for
children to be exposed to programming from a young age
 and the most talented and interested ones must be enabled to go far and develop their talent in IT in schools and continue to pursue that at the higher levels and in their careers, whether at a start-up or at a company. While computing has been a subject at the 'A' levels, at the secondary level, computing is often provided as enrichment or offered as a CCA. To answer the call for kids to be exposed earlier, MOE recently announced that
programming will be offered as a subject at the 'O' Level examinations
and the programming language students will learn is
Python
.
What is Python®?
Python® is one of the most frequently used programming language in the world (top 10 programming language in 2016). Python's syntax is simple, clear and very closely resembles the English Language which makes it very suitable for young programmers to learn. Note: "Python" and the Python logos are trademarks or registered trademarks of the Python Software Foundation, used by Computhink with permission from the Foundation.
What is Python® used for?
Python® has been around for more than 20 years and has many libraries that gives it a lot of functionalities, such as
Web and Internet development (e.g. Dropbox, Survey Monkey, Bitly)
Scientific and Numeric programming, data analysis and modeling (e.g. in forecasting earthquakes)
Desktop applications (e.g. in 3D animation for films)
Networking and System Administration (e.g. OpenStack in cloud computing)
…and much much more!
Why Learn Python® Programming with Minecraft?
Certainly, we at Computhink believe that offering programming earlier is a step in the right direction. However, learning to program in a purely academic and examination-driven setting can have an adverse effect on the child's long-term interest in programming. That is why, we believe learning Python® should be fun, and we have incorporated Python programming with a popular game that we are sure your child knows: Minecraft! Kids will learn the Python programming language, basic concepts of programming and how to think computationally to solve problems. However, rather than writing code and looking at text output (which can be quite boring!), students will write Python® codes and exercise their creativity to build amazing things at a very fast speed in Minecraft.  For example, by using a concept called loops (which makes the computer do something again and again), kids can build big structures like a house with a swimming pool, or a high tower surrounded by a flowing lava moat in just a few seconds (or less) with just a few lines of code! By writing programs in Python®, your child can build amazing things, and learn to re-use the same code again and again to build more things in different Minecraft worlds.
What this course is NOT about…
This class is NOT about letting your child learn and play Minecraft. Some play is involved, but the focus is always on learning to program.
Is there any prerequisite for this course?
Although this is a class for beginners, it is preferable your kid has some programming background (e.g. in Scratch or other platforms). In terms of equipment, we will provide a laptop for each kid to work on. However, each kid must have their own Minecraft login and password.