2023 Holiday Camps:
RoboThinker 4-Day Camp
Suitable for Kids Ages 7 – 12
4-Day Camp, 3-Hours/Day
Learn the basics of Robotics and Coding with LEGO!
RoboThinker Coding Camp
Ignite Imagination, Engineer the Future: RoboThinker Camp
"Do the difficult things while they are easy and do the great things while they are small."
Small Class Size
Small & Individualized Learning
(Min. 2 to start a class)
Location
Onsite Camp: Computhink@TPYLibrary
Equipment
Onsite Camps: Laptops and Spike Prime Lego sets will be provided. (2 students to 1 set)
2023 Holiday Camps:
RoboThinker 4-Day Camp
Introducing RoboThinker, an exciting 4-day LEGO robotics camp designed for kids aged 7-12. This immersive experience allows budding engineers to dive into the world of robotics, building their own unique creations using LEGO SPIKE Prime. Students will not only enjoy constructing their robots but also learn to code them, fostering an early passion for STEM and helping them develop critical thinking and problem-solving skills. Increase your DSA chances with Coding Portfolio.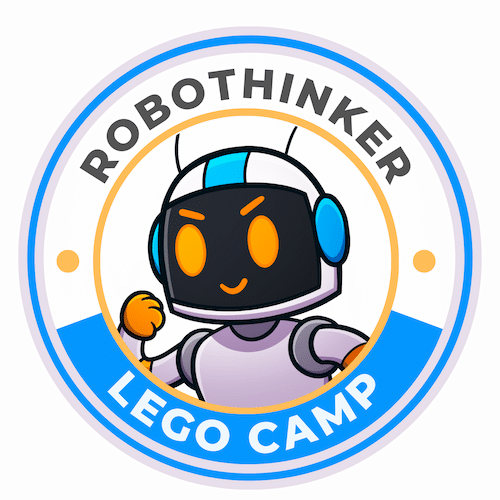 RoboThinker
$480 
For Ages 7 to 12
Beginner-Friendly
Camp Slots:
4-Day Camp, 3 Hours/Day (Mon – Thu)
*Onsite Classes will be held at our centre located at Toa Payoh Library (Side Entrance)
---
 Have questions?
Send us a message via Whatsapp
Group Savings Bonanza!
More kids, more savings! Join our coding camp or workshops with a friend or sibling, and you'll unlock a 10% group discount.
Click on "WhatsApp Chat" for the discount code!
Unleash your child's inner engineer at our 4-day LEGO Robotics Camp! Designed for kids ages 7-12, this exciting and engaging camp is the perfect introduction to the world of robotics, programming, and problem-solving. Through a series of hands-on activities, participants will build, code, and bring their LEGO creations to life using intuitive coding software.
Our experienced instructors will provide a supportive and fun environment for participants to explore their interests in robotics and STEM, guiding them every step of the way. By the end of the camp, your child will have developed a solid foundation in robotics, programming, and teamwork, inspiring them to continue learning and exploring the fascinating world of technology.
Don't miss this incredible opportunity to ignite your child's passion for robotics! Register for our LEGO Robotics Camp today and watch your child's imagination soar.

Topic 1: Introduction to RoboThinker and Lego Spike Prime
Welcome and ice-breaking activities
Introduction to Lego Spike Prime, its components and capabilities
Building the first robot: understanding basic structures and mechanics

Topic 2: Coding and Simple Robot Programming
Introduction to coding concepts using the LEGO SPIKE Prime software
Hands-on coding exercises to program the robot's movements
Collaborative coding challenges to encourage teamwork and problem solving

Topic 3: Advanced Building and Programming Techniques
Exploring advanced building techniques for complex robot designs
Learning advanced programming concepts to control sensors and motors
Guided practice to create and program custom robots

Topic 4: RoboThinker Challenge and Showcase
Final project: designing and programming a unique robot

RoboThinker Showcase: students present their creations to the group

Certificates presentation
Here's what your child will experience in the RoboThinker Camp:
Exposure to the world of robotics, engineering, and programming through engaging activities.
Developing critical thinking and creativity while building their own robotic projects
Confidence building through the successful completion of robot challenges
Be guided by our experienced and dedicated programmer trainers.
Spark curiosity and creativity and let your child create anything they want!
Attending the RoboThinker Camp will help your child to:
Explore the world of programming at RoboThinker Camp and see how it's used to solve problems and create innovative robotic solutions.
Foster a creator mindset in your child by encouraging them to learn how things work and build their own LEGO robotic creations.
Uncover your child's potential talent for programming and support their interest in developing technology skills related to robotics.
Inspire your child to delve deeper into LEGO robotics, fostering a desire to design and build their own robotic projects and inventions!"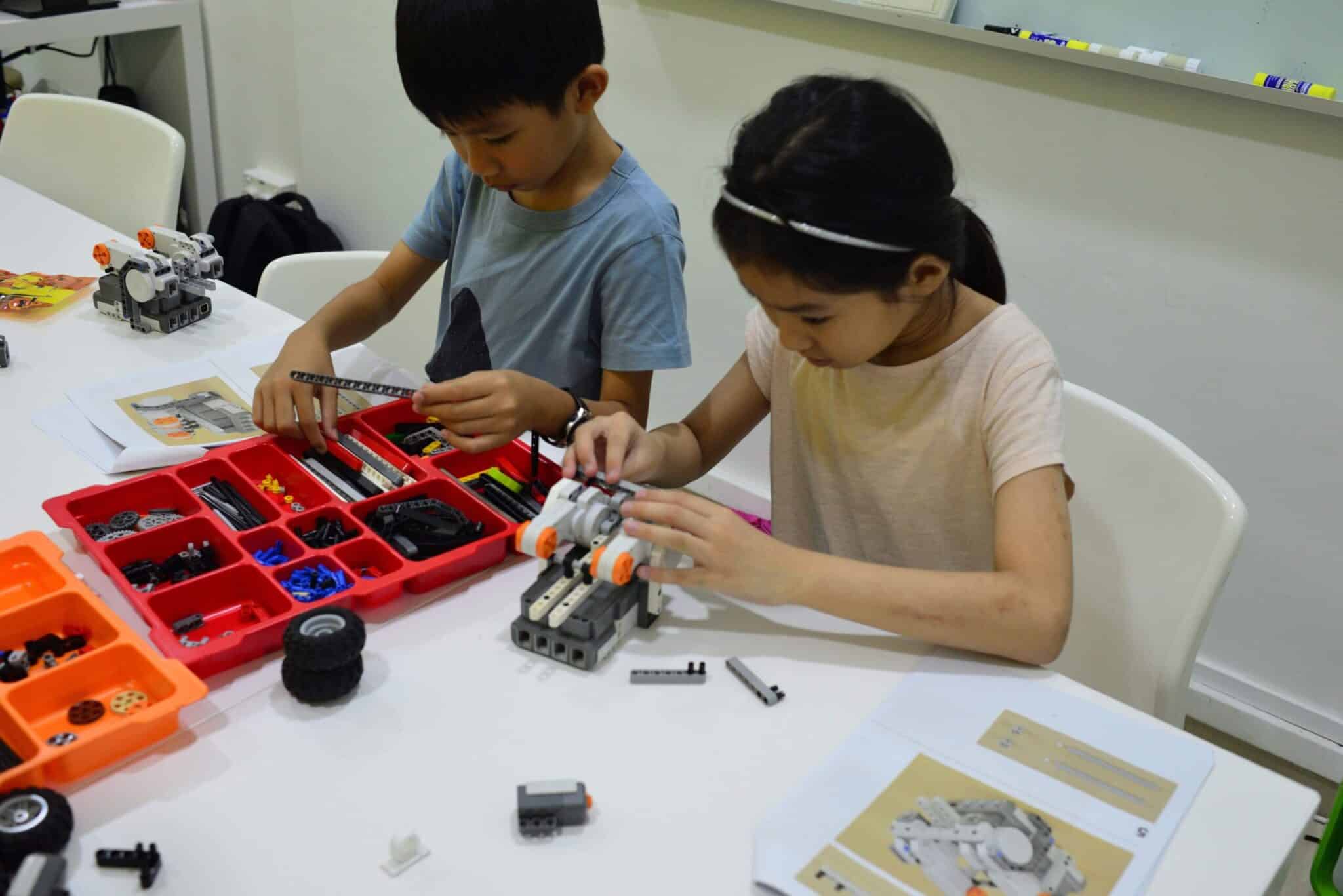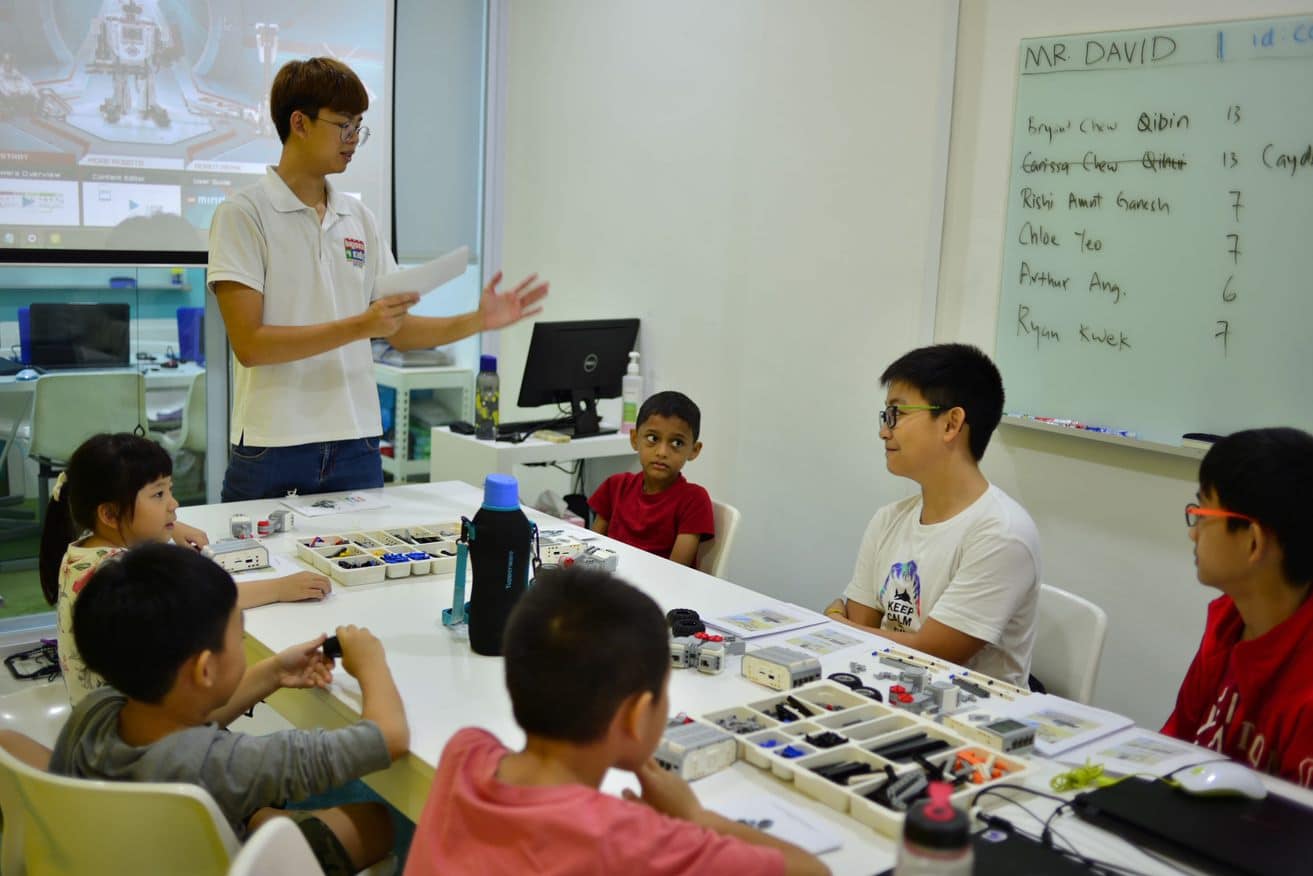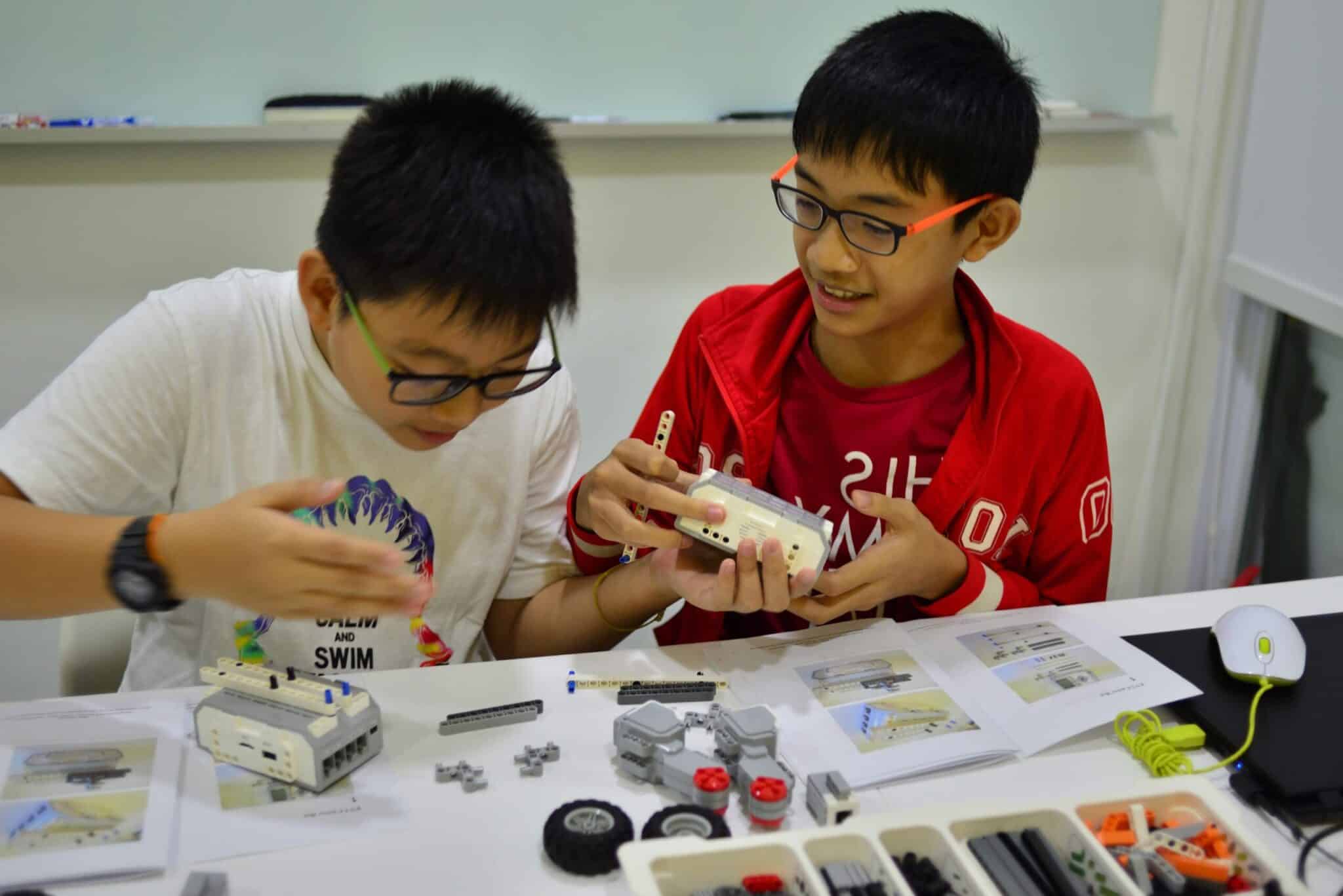 Item1
Is there any pre-requisites to joining this camp?
The RoboThinker camp is suitable for young and curious kids between the ages of 7 to 16. No prior experience is required.
Do I need to prepare anything for this camp?
This is an On-site Camp: Laptops and equipment will be provided for students attending our onsite classes. You may bring along a jacket and a water bottle for your child.
Does my child need to attend the same time slot for each day?
Yes, students will attend the same time slot for each day of the camp.
Will there be any make up classes provided if my child miss a class?
Parents are encouraged to plan ahead for their scheduled lessons. Make-Up classes are provided on a case-by-case basis depending on schedule availability. Note that we do not guarantee the provision of make-up classes and no refunds will be provided for missed lessons. 
Do you provide a certificate upon completion of this camp?
We provide every student with a certificate of completion at the end of the camp.