Want Your Child to Learn to Write Apps and Programs the Fun Way?
Computhink provides fun and interesting beginner to advanced programming classes for kids of the age 7 to 16.
Want Your Child to Learn to Write Apps and Programs the Fun Way?
Computhink provides fun and interesting beginner to advanced programming classes for kids of the age 7 to 16.
Weekday After-School Programme
Small Class, 2 Students: 1 CodeMentor.
Personalized learning at your child's individual pace and schedule.
For kids age 7 and above.
Weekend Regular Class
Small class setting (6: 1 ratio) for structured learning.
ScratchThinker, PythonThinker, WebThinker weekly programs
Classes for various ages
Learn to Code during the Holidays!
Year-End (Nov-Dec) 2017 Classes now open for registration!
Get 10% discount when you sign up before Oct 15th.
Beginner and Intermediate classes for various ages.
Organizing an Event?
Need ideas for corporate or school events?
We can conduct coding classes at your event premises
Contact us for a free consultation!
Join ScratchThinker Programming Class for beginner programmers.
Regular weekly classes on Saturday and Sundays.
For ages 9 and above.
Learn to program a smart robot with ScratchThinker Robotics class.
ScratchThinker Robotics is the 4th level for ScratchThinker.
For ages 9 and above.
The PythonThinker Programming Class combines Python Programming with Minecraft.
Build amazing things and make mini-games in the Minecraft world.
For ages 12 and above.
Help Your Child Get A Head Start On Programming Today!
Why is learning to code important?
Programming (or coding) is the art of telling computers what to do. And as we go into the next wave of technological innovations, it is important, now more than ever, to equip our children with the skills necessary to navigate and create their future world.
In the past, programmers were trained in universities, honing their craft as they enter the workplace. However, the big changemakers who have made big strides in transforming computer technology often had their start early on in life or in their early teens. (Think Bill Gates, Mark Zuckerberg, and Elon Musk… and more)
Learning programming early develops the brain as the child gains a deeper understanding of logical thinking. By using computational thinking skills as they practice writing their programs, students enhance their ability in logical reasoning which will have an everlasting impact on their future in whichever career that they chose.
Over the next 10 years and beyond, programming is expected to be the fastest-growing occupation in the world. With 1 million jobs going unfilled in critical fields such as Big Data, Analytics, Artificial Intelligence and Robotics, we seek to provide our students with the foundation in logical thinking and problem solving that will be valuable for their success in their future world.
What if your child could learn skills that will allow them to write codes to program a website; or design a mobile app; or program a robot? What wonders would they create? At Computhink, we believe in making the learning process fun, interactive and purposeful. Students have a reason to learn what they deem as interesting and in that process, they are immersed in their personalized creative world and learning experience.
This is why the Computhink programme is so unique.
What Our Students' Parents Say About Us
Laura enjoyed creating short animations and that there was an end product at the end of each lesson to fiddle with.
Laura, 7
Got really excited when he learned that he will be attending this class, and that he will create a game on his own!
Sebastien, 7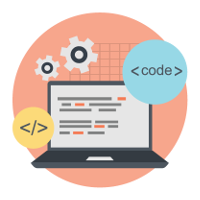 Make Real-World Programming Projects
Make a computer game.
Make puzzles and animations.
Make a smart robot.
Make a website.
Make a mobile app.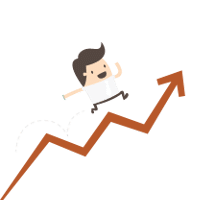 Progress from Beginner to Advanced Levels
Every step of your child's learning journey is planned so that your child can be an independent and expert programmer.
Exploratory and Safe Learning Environment
Class sizes are small (8 students to 1 teacher).
Students are encouraged to ask questions, customize their own projects and learn together with their peers.
New Classes Added Regularly
Our classes are constantly evolving to stay relevant to include more languages, more platforms, and more software.
Register and Pay Online
All our classes are listed online on Eventbrite.
Registration of classes and secure payment is done online (via credit card) for your convenience.
Discount Codes
Online discount: PROMO15 to get $15 off our classes
Sibling discount: SIBLING to get $50 off each child
Follow our Facebook page to get updates on more discount codes!
Computhink
The Grandstand (Previously Turf City), 200 Turf Club Road #04-10B, Singapore 287994
Where We Are
The Grandstand (Previously Turf City)
200 Turf Club Road #04-10B
Singapore 287994
How To Get Here
Where We Are
The Grandstand (Previously Turf City)
200 Turf Club Road #04-10B
Singapore 287994
How To Get Here
David Lee, PRINCIPAL TRAINER
Master of Technology (Knowledge Engineering) NUS
David graduated with a Master of Technology from NUS where he explored A.I. technologies and optimisation algorithms.
He has 12 years of experience in the IT industry and has designed and programmed enterprise systems. He was most recently a Project Manager with one of the world's largest investment banks where he managed and executed projects building online and mobile banking solutions.
David is a registered instructor with MOE and has coached students in Changkat Primary, Red Swastika Primary, Teck Ghee Primary, Rulang Primary and Poi Ching Primary (and more!) in Scratch Programming as part of the Code for Fun initiative. He conducts programming holiday camps and regular coding classes at the Grandstand (previously Turf City).