Elevate your coding skills and gain a valuable certification with our Elite Coder Certification Program. A stepping stone for direct school admissions.
Intensive Study Preparation
2-Day Workshops includes study preparation and assessment by Science Centre Invigilators.
Equipment
Laptops will be provided for on-site students during their class
Computhink Elite Coder Certification Program
Computhink, in partnership with Flying Cape and the esteemed Singapore Science Center, presents the Elite Coder Program, a premier certification course for young coders.
Over a transformative 2-day workshop, students are prepared for a standardized coding certification, a first in Singapore, enhancing their direct school admission opportunities.
Be part of this groundbreaking initiative and elevate your coding prowess to a certified level, opening doors to a bright academic future.
2023 Elite Coder Certification Schedules
Nov-Dec 2023 Certification Round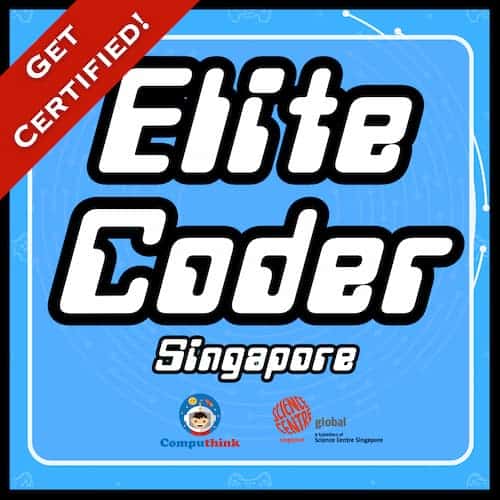 2023 Year-End Coding Camp for Kids
For Kids Ages 10 to 12
Get Certified Here!
Certification Slots:
2-Day Workshops, 3.5-Hours/Day (Fri – Sat)
*Last updated 15-Oct-2023
---
Certification Fees
$350
2-Day Workshop
3.5-Hours/Day
1 Hour Certification Assessment
Have questions?
Send us a message via Whatsapp
More kids, more savings! Sign up for more than 1 child and unlock a 10% group discount.
Click on "WhatsApp Chat" for the discount code!
Embark on a coding expedition with our 2-day Elite Coder Certification workshop.
Day 1 immerses students in interactive coding sessions, enhancing their problem-solving and programming skills. Students also receive an overview of the certification assessment, setting a solid foundation.
Day 2 focuses on assessment preparation, with mock tests and personalized feedback, ensuring students are exam-ready. Post-workshop, students are invited to attempt the certification examination, a testament to their coding competence.
Our esteemed partnership with the Singapore Science Centre and Flying Cape ensures a structured, enriching learning journey, culminating in a recognized certification, a golden ticket to enhanced academic opportunities in Singapore.

Topic 1: Intro to Elite Coder Certification
Intro to Elite Coder Certification Levels

Starting with Code Monkey

Learn about Code Sequence and Coffee Script Syntax

Topic 2: Coffeescript Coding Syntax
Learn about Loops, Functions, Variables

Learn about Arrays and Indexes

Practice Exercises & Challenges

Topic 3: Certification Preparation
Study Tips and Strategies
Practice Challenges and Exercises
Mock Test and Exam

Certification Assessment
Sit for Certification Assessment
Get Score Card and Certificate!
At Computhink, our teaching approach is enquiry based and our students are encouraged to think deeper and ask questions about what they are learning, and why they are learning it.
The best way to learn to program is to learn it the fun way! Students are taught scenarios and challenges that are age-appropriate and in topics they can relate to.

1. Computhink Student Portal
All Computhink Students enjoy the use of the Computhink Student Portal.  The Student Portal is similar to the SLS use by MOE schools and is Computhink's proprietary system for our student's learning needs, where students will log in every day, and find notes, exercises, short videos, and video recordings explaining concepts for the day.

Safe and Welcoming Environment
Students have the choice to attend their classes onsite. Online hybrid classes are available on request.
Onsite Classes are conducted in our spacious classrooms in Computhink@ToaPayohLibrary.

3. Fun Coding Platform
Code Monkey accounts are provided (free) for students during the camp. This is where your child will have their own account, and where they will code their daily projects and challenges.


4. Challenges and Assessments
Students will be given coding challenges throughout the 2 days to test their understanding. Our lessons are enquiry based to help your child learn better.
Students will be tested on their understanding via quizzes/ assignments/challenges to ensure they are following well.
Here's what your child will experience in the Elite Coder Certification Program:
Experience programming in a fun environment with real-life educational scenarios using a text programming language.
Challenge themselves by thinking computationally and solving puzzles.
Learn about the exciting world of technology, computers and the internet.
Be guided by our experienced and dedicated programmer trainers.
Spark curiosity and creativity and let your child create anything they want!
Attending the Elite Coder Certification Program will help your child to:
Experience what programming is, and how it is used professionally to solve problems and create solutions.
Empower your child with a recognised coding certification endorsed by the Singapore Science Centre.
Discover if your child has a talent for programming, and encourage them to specialise their talents in technology.
Inspire your child to apply for DSA (Direct School Admission) with valuable STEM skills!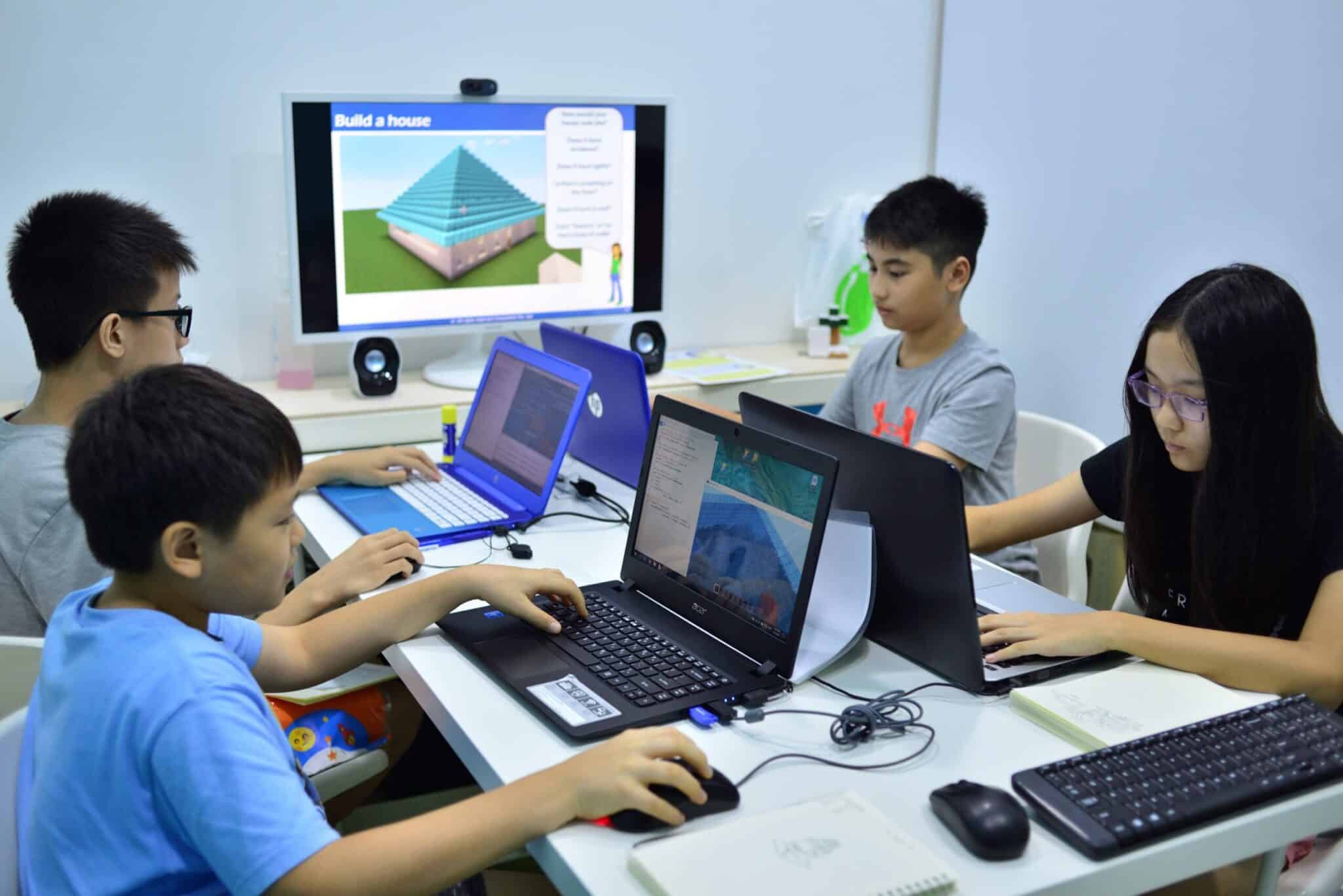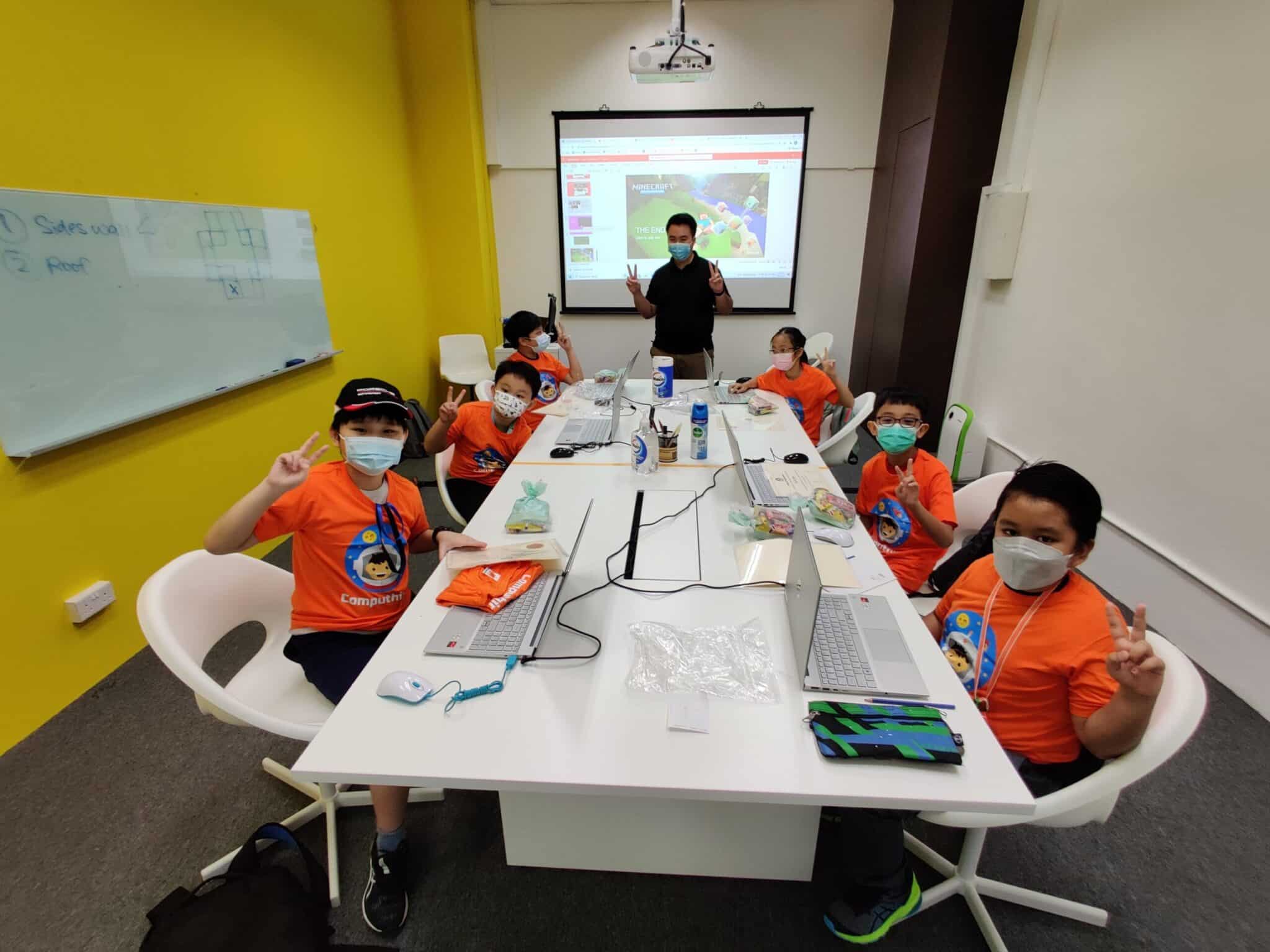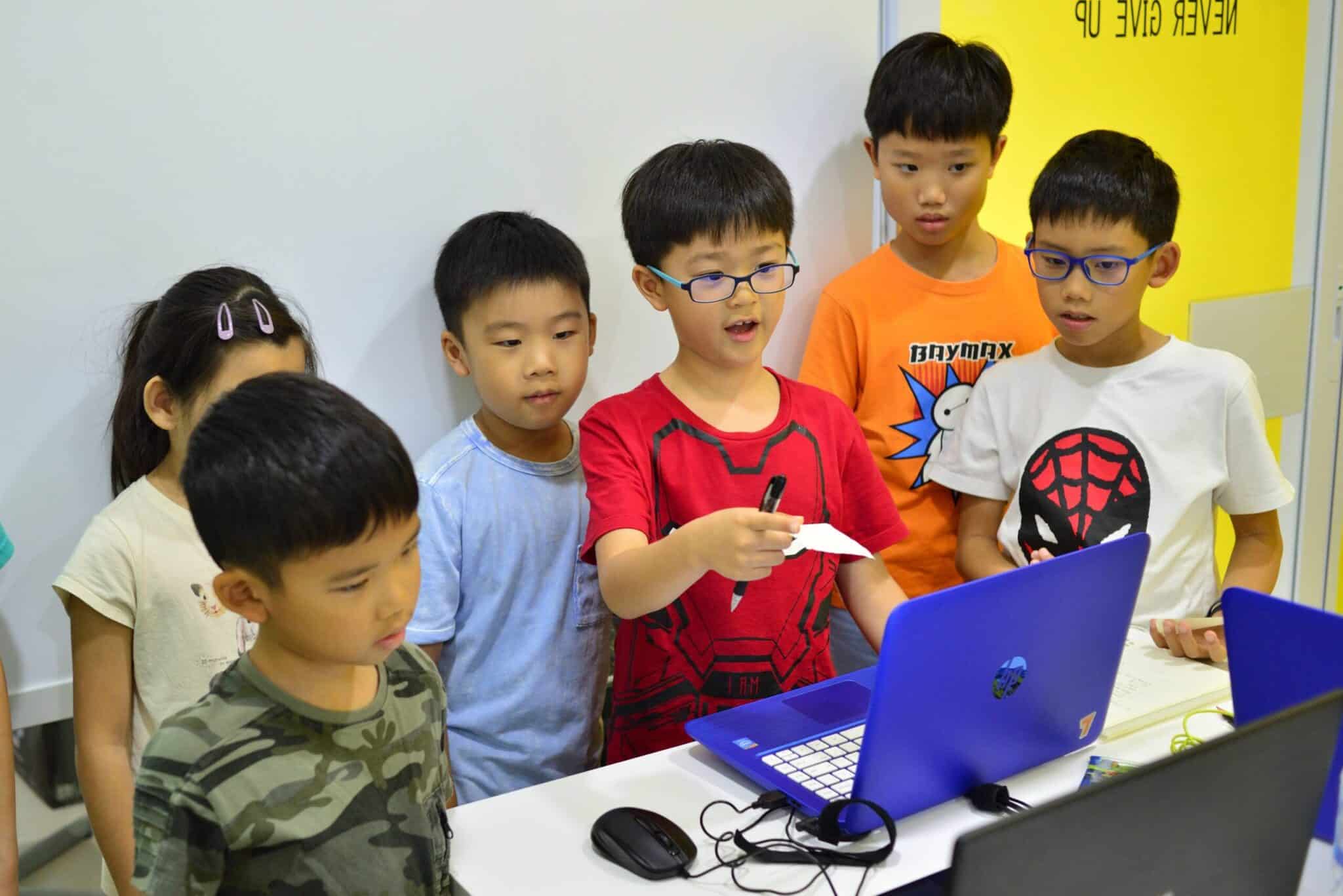 Item1
What is the Elite Coder Certification Program
Elite Coder is the first formalized assessment in Singapore issued by Singapore Science Centre Global and Computhink, in partnership with Flying Cape. 
The assessment is designed to map student's mastery of coding fundamentals at 3 different levels – basic, intermediate, and advanced. The assessment has been developed based on CSTA K–12 Computer Science Standards, an internationally recognized set of standards outlining the skills and knowledge students need to grow and thrive in the digital world.
Upon completing each assessment level, students will receive a scorecard indicating their level of proficiency and a e-certification awarded by Singapore Science Centre Global
What is the CSTA Computer Science Standards?
CSTA (Computer Science Teacher Association) standards are based on industry best practices, so students who learn to code using these standards will be better prepared for future careers in computer science. By learning industry-standard coding practices at a young age, students will be better equipped to succeed in college, internships, and jobs in the technology industry.
In summary, coding standards such as CSTA for K-12 students are important because they provide consistency, quality, collaboration, and industry relevance in coding practices. By following these standards, students can become better coders and more successful in their future careers.
What is the Coding Platform used in the Elite Coder Program?
The Elite Coder program uses the CodeMonkey platform. CodeMonkey is an online platform that teaches kids real coding languages like CoffeeScript and Python. Children and teenagers learn block-based and text-based coding through an engaging game-like environment.
What are the entry level requirements for this program?
Elite Coder is a 3-level certification program. Students will need to take the Basic, Intermediate and Advanced assessments before being awarded Certified Elite Coder certification. 
Is there a time limit as to when your child must complete all 3 levels?
There is no time limit on how long the student needs to take to complete the whole certification. 
However, it is advisable to avoid delaying your child's certification completion for an extended period of time (exceeding one year) as this can disrupt their progress. 
What is the duration of each assessment?
The assessment for all levels will take one hour. The assessment will be conducted at Computhink @ Toa Payoh Library.
Do you provide a certificate upon completion of this course?
Students who successfully complete the certification will get an e-certificate and a scorecard endorsed by the Singapore Science Centre.