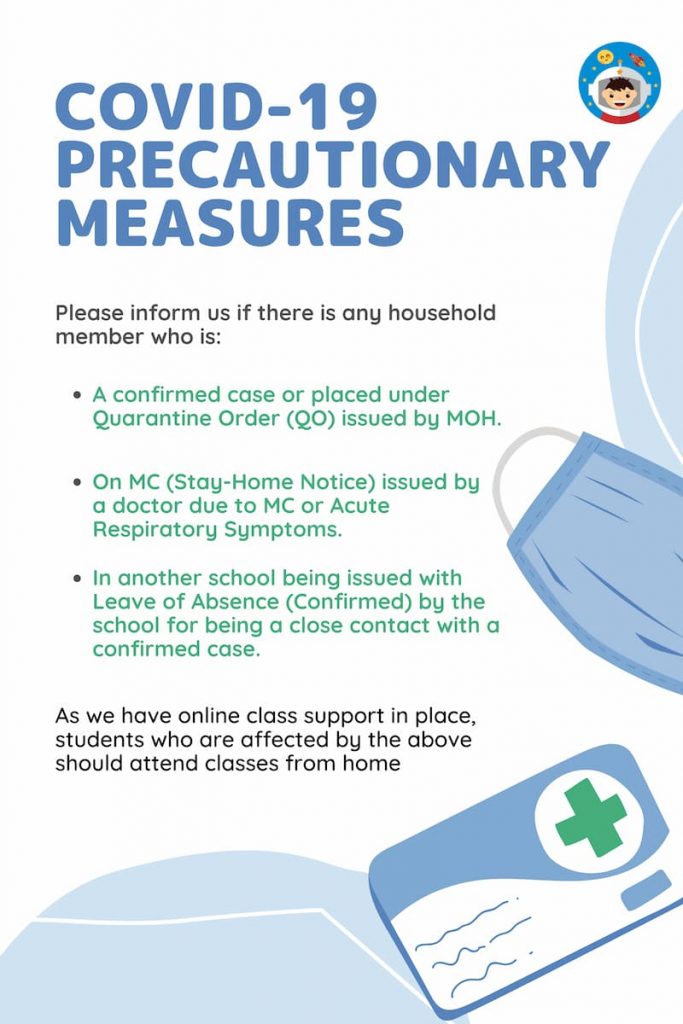 Dear Parents & Computhinkers,
As we are currently experiencing an uptick of COVID-19 cases in Singapore, we would like to reassure all parents that we are taking all possible steps and efforts to ensure the safety and well-being of our students, teachers and staff.
For students who are attending physical classes at Computhink@ToaPayohLibrary, we welcome you! But at the same time, we need to ensure the classroom environment is safe for students, teachers and staff. Below are some rules and procedures to take note of:
Remind your child to bring their TT Token
For students attending physical lessons, please remind your child to bring their TT token with them for their next class and scan it at the reception counter. If your child has forgotten the TT token, parents are required to sign in on behalf of their child.
Inform us if your child/family member is on SHN / LOA/ QO
Please inform us if there is any household member who is:
A confirmed case or placed under Quarantine Order (QO) issued by MOH.

On MC (Stay-Home Notice) issued by a doctor due to MC or Acute Respiratory Symptoms.

In another school being issued with Leave of Absence (Confirmed) by the school for being a close contact with a confirmed case.
As we have online class support in place, students who are affected by the above should attend classes from home.
Attend classes online you feel unwell
Students are to attend classes online if they are sick. Do note that we will not allow entry to the centre if your child is not feeling well or exhibit any symptoms.
Going forward…
Going forward, we will continue with a blended learning model where we support both physical and online lessons for students who need them. We will continue to work hard to ensure the best learning experience for our students.
Since the beginning of the pandemic, we have been calibrating and adapting our class operations and will act proactively to ensure the safety of all students as the highest priority. Let's all be vigilant and do our part to ensure we are all safe!😄