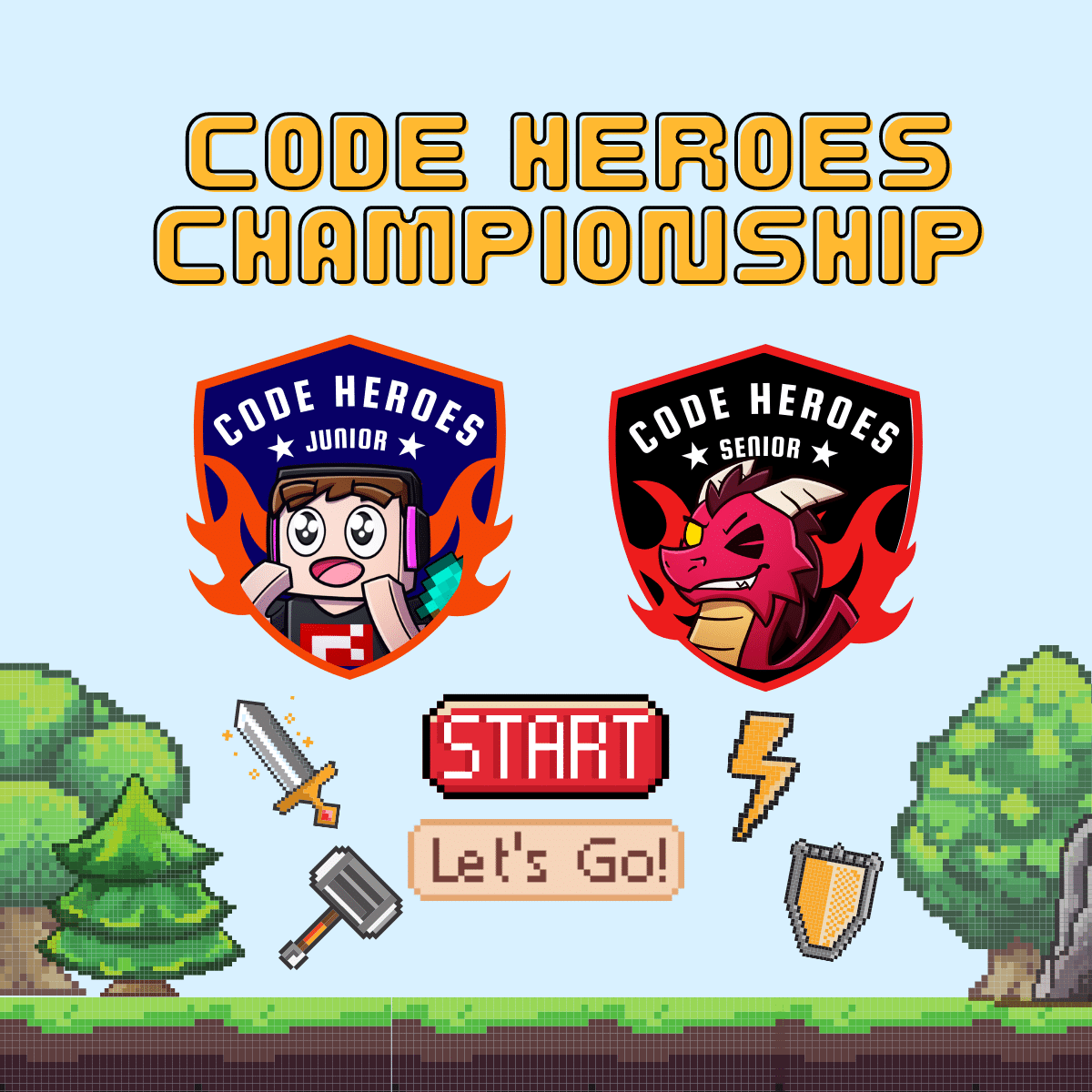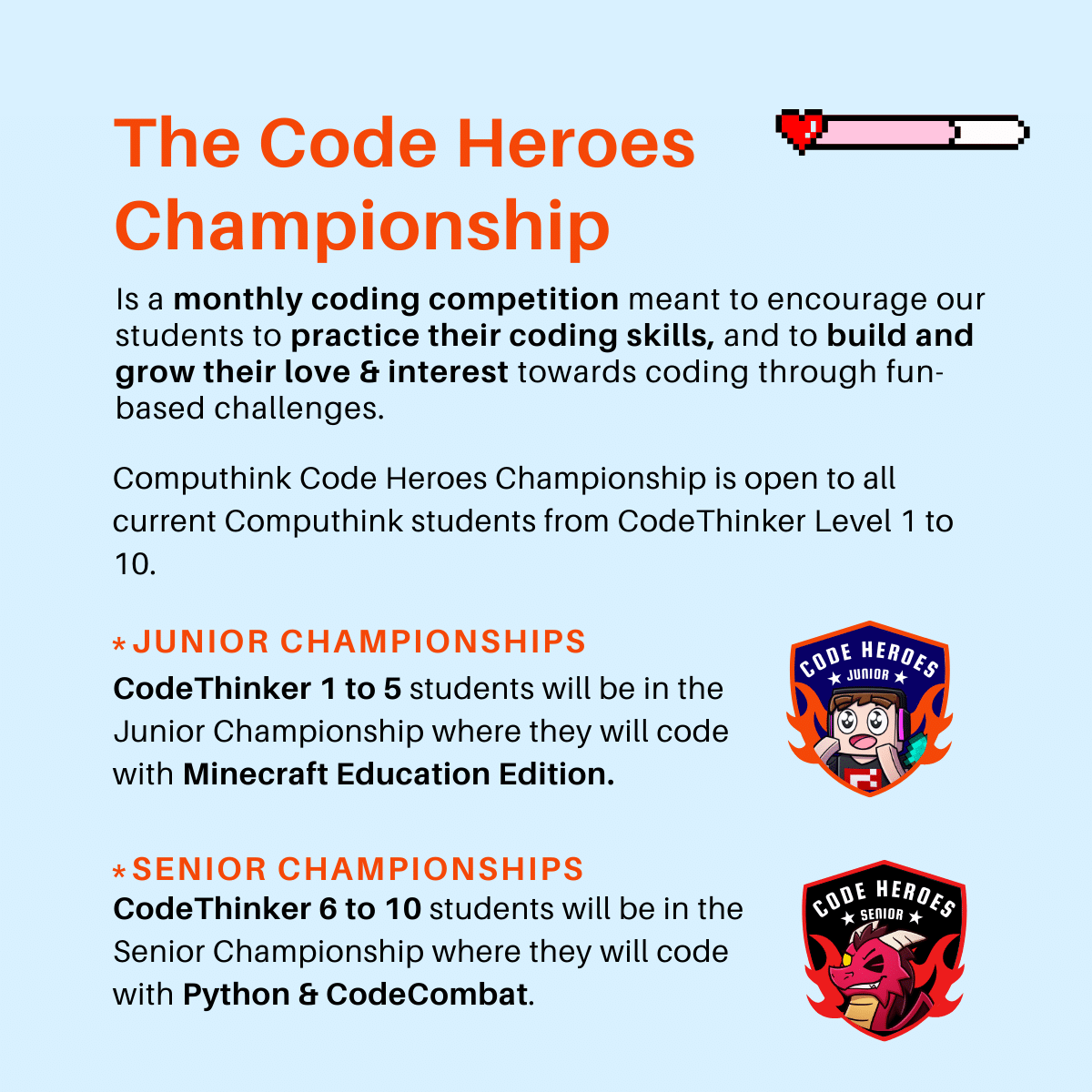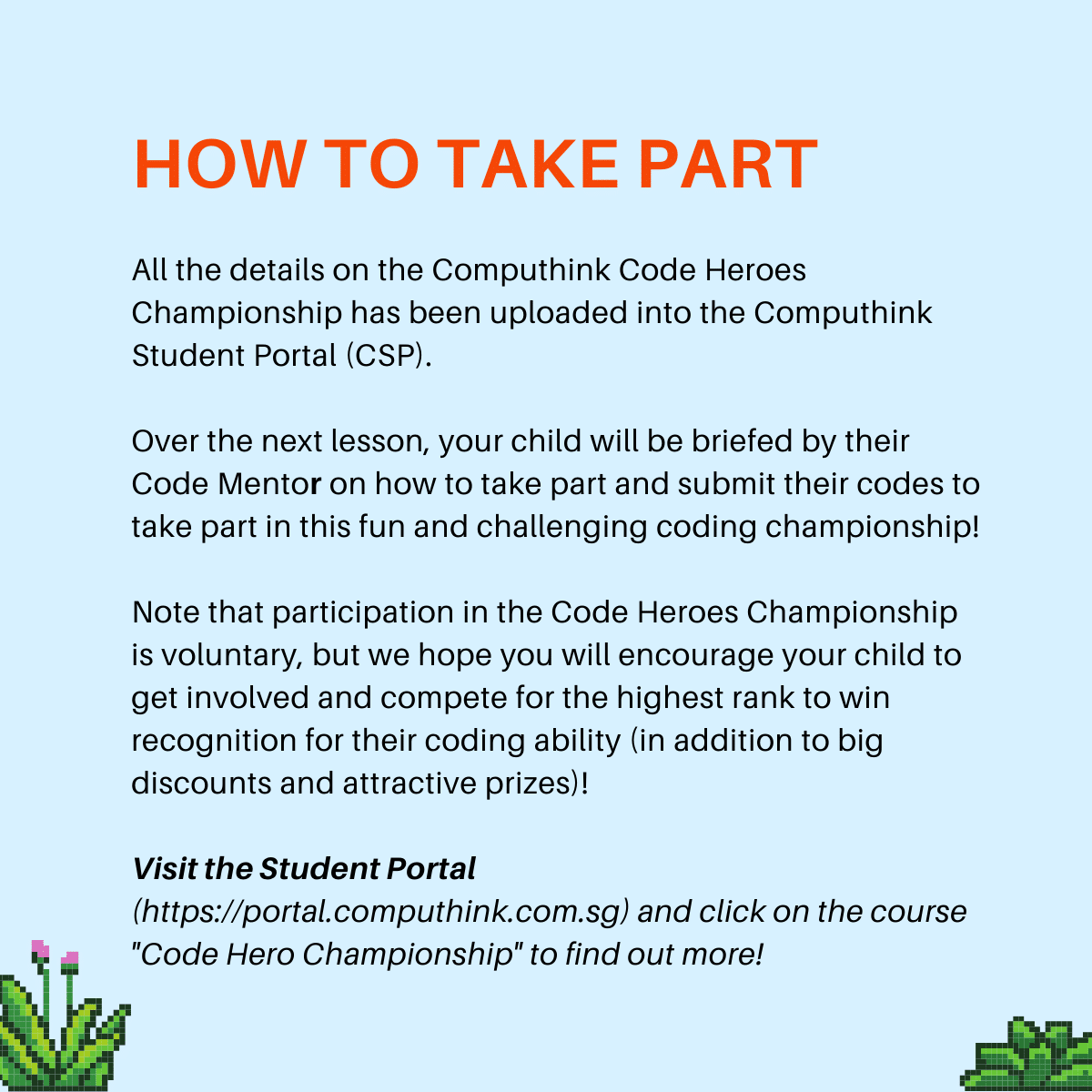 Dear Parents and Computhinkers,
Code Heroes Championship
We're coming on to the second month of Semester 2, our students are settling in well and eager to explore more computational thinking! With August coming soon, we're glad to announce the debut of the Computhink Code Heroes Championships!
The Code Heroes Championship is a monthly coding competition for all our students. Students will get to practice and refine their coding skills through fun-based challenges with Minecraft Education Edition & CodeCombat.
All our students are encouraged to take part! Head on over to our Student Portal for more information 🥰