Dear Parents & Computhinkers,
It's the last month of the year and 2021 is coming to an end!
A look back at 2021
2021 has been an eventful year for Computhink, notwithstanding the challenges from teaching coding with an endemic COVID-19, we moved to our new premises in Computhink@ToaPayohLibrary and grew our curriculum base to include Roblox Game Programming. With increasing student numbers, we wanted to ensure that we still deliver the excellent Computhink Student Experience that you are now used to. We conducted a student survey at the end of the semester, and the results are in!
Question: "I enjoyed my coding class very much."
A whopping 99% agreed or strongly agreed!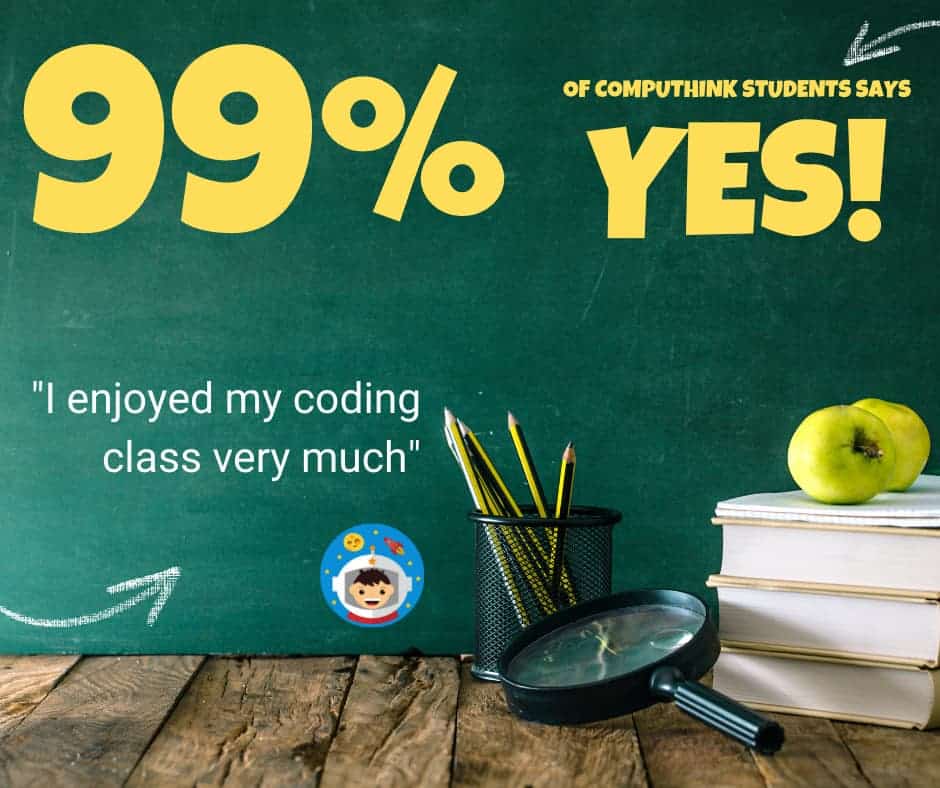 Question: "My lessons were easy to understand and were engaging"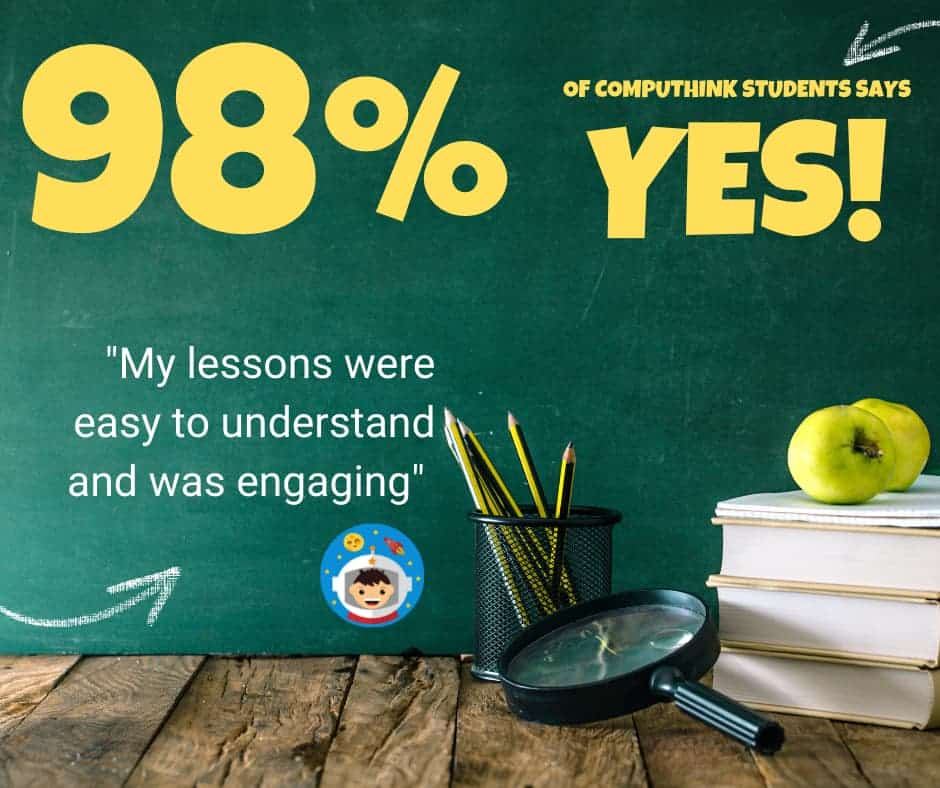 Question: Please describe your teacher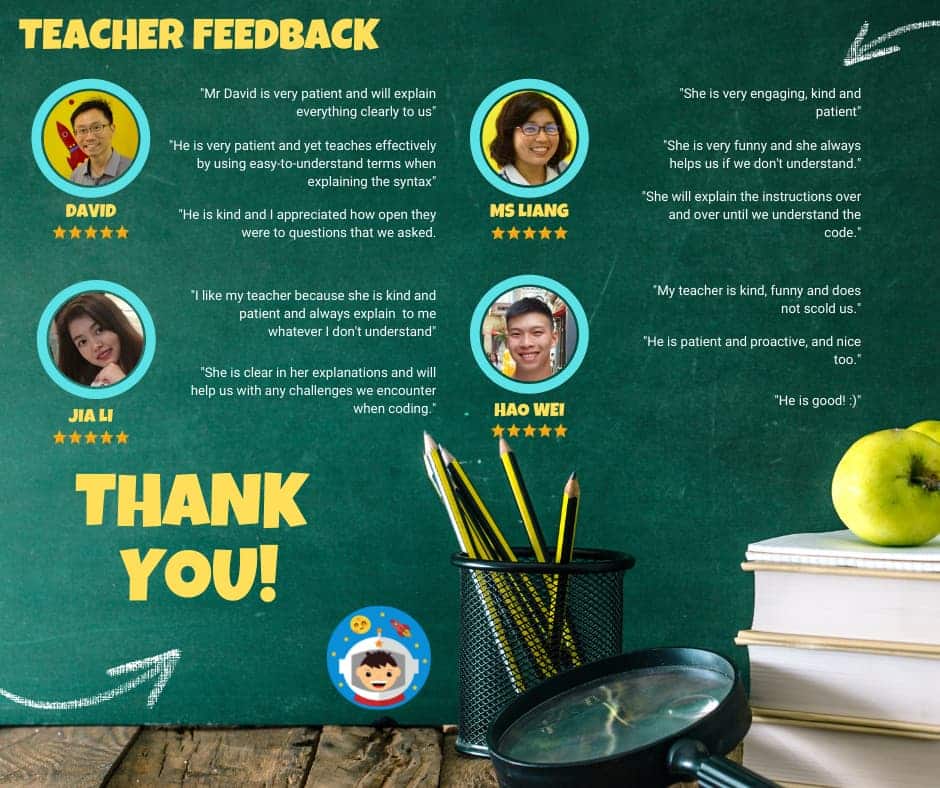 Question: Can you describe one Activity or Project that you enjoyed doing in class?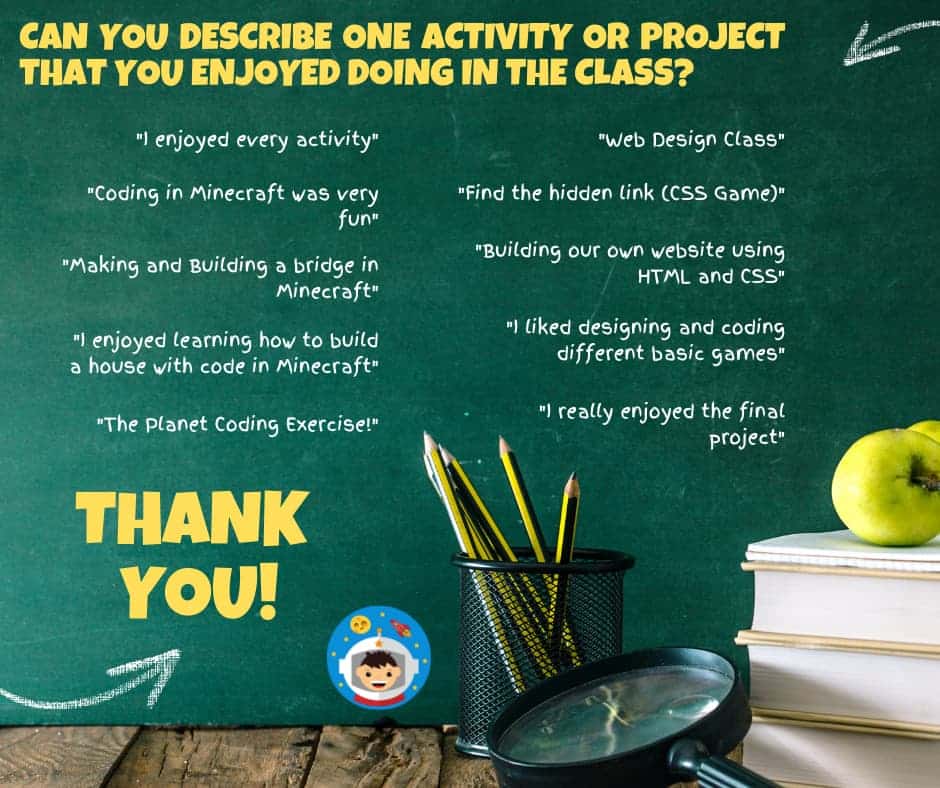 Thank you! It's great to hear the positive feedback from all our students, we loved teaching you!
Regular Class 2022 Registrations
Semester classes will start in a few weeks from January 3rd 2022. Have you registered your slots yet? If not, do email us at classes@computhink.com.sg or Whatsapp 88586173.
Year-End Break
Please note that our Computhink@ToaPayohLibrary will be closed from 25-Dec-2021 to 02-Jan-2022. For urgent matters, you can still WhatsApp us at 88586173. As it is the holiday season, do kindly bear with us if our responses are slow or delayed.
As we go into 2022, we are excited about meeting our students again for regular classes in January. Let us know how we can help support you and your child with their learning needs. We'll do our best to help guide your child through these challenging times.
Merry Christmas, and Happy New Year 2022!
Take care and stay safe,
Computhink Kids