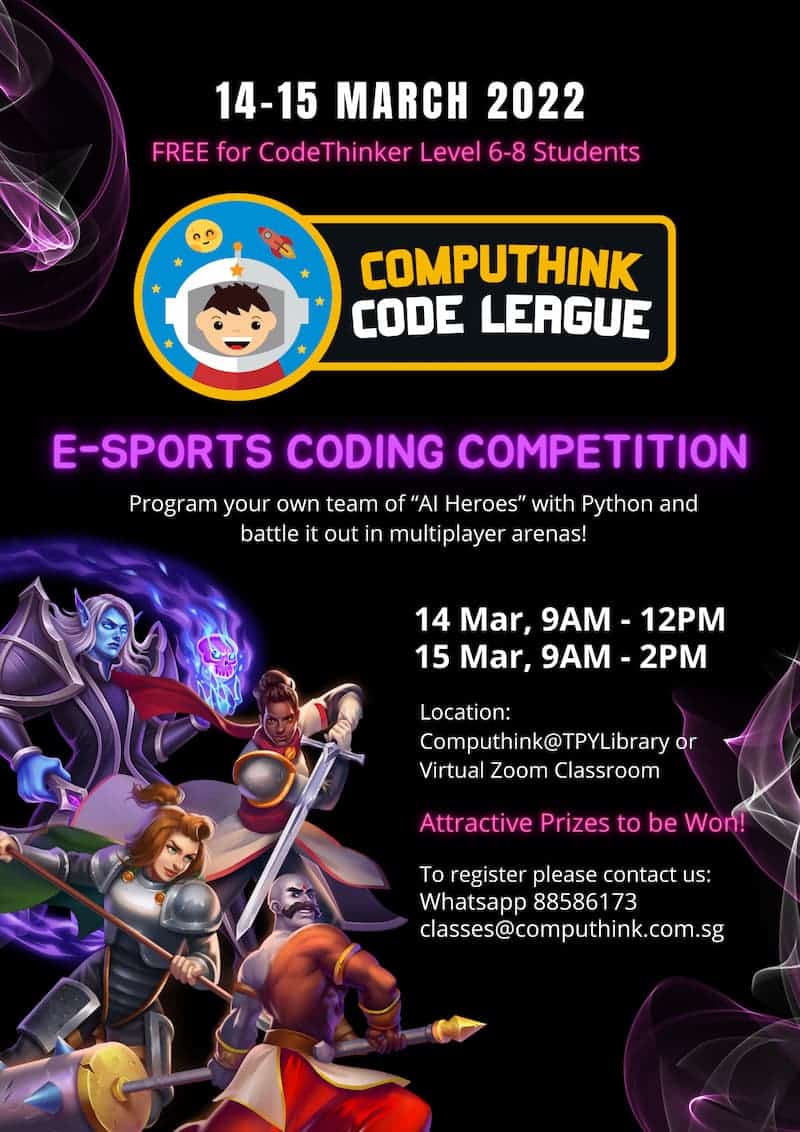 Dear Parents and Computhinkers,
It's the month of March and as we go into the 1-week school holiday, we are excited to share with you on the Computhink Code League!
Computhink Code League is an e-Sport Coding Competition where students will write code to control their virtual AI Heroes and pit them in exciting multiplayer AI battles against other students' codes.
Students who participate in this qualifier and perform well enough will have a chance to join the International AI Leagues which are held in April, August and December 2022.
Computhink Code League will be held during the March School Holidays on: 
Mar-14 (9am-12pm) – Monday
Mar-15 (9am-2pm) – Tuesday
Registration Fee: FREE for current students
Eligibility: Students ages 12 and above (or students currently in CodeThinker Level 6 and above). 
** Students can attend either onsite or online.
For students who are in our Foundation programs (Age 7-11), don't feel left out, we will be organising a junior coding league during the June holidays too, do join us then!
To register your child for the Computhink Code League, please whatsapp 88586173 with the following details:
(1) Student Name:
(2) Attending via: Online/Onsite
Registration for the competition closes this Sunday, 6 March 2PM 😊
We look forward to seeing the best coder emerge! In the meantime, take care and stay safe!
Computhink