Coding For Kids is the new catchword for children enrichment classes these days. You may have heard of coding for kids from your family, friends and colleagues when you discuss your kids. However, what is the big fuss about, and why is everyone saying your child should learn to code?
At Computhink Kids @ Kovan, we teach coding classes for kids, and we have the vision to prepare future generations with the knowledge and skills to meet the technological changes that will come in their future.
In this first of a series, we'll address the question of why should your child learn to code? Do let us know if you have any comments or questions that we did not discuss 🙂
1. Programming and Computational Thinking empowers kids to ask questions and seek answers independently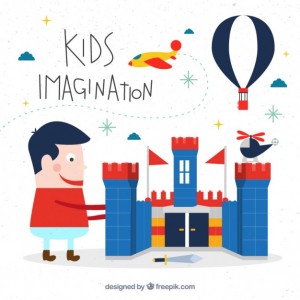 Kids gain a powerful medium of creative expression when they can create mini-games and share them with their friends. Kids think "I can create and share this and there are endless possibilities for what we can do!"
When kids can create programs, they gain confidence and are empowered to ask questions about technology which they might usually take for granted. For example, "how does Google search work?", "How does Facebook know which friends to recommend to you?", "How do you command a robot to move?".
By asking these questions and trying to find the answers, they learn much more deeply about how technologies work than they would have in a regular school curriculum.
2. Programmers create the software that drives the world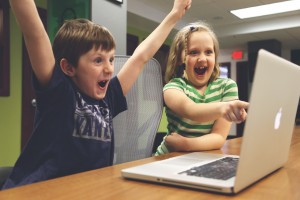 And I don't mean just in the IT department. Much of what you interact with during your daily routine (including the app that you are reading this article with) is created with programming.
Programmers created the software that went on to become big businesses. Think of Facebook, Amazon, Paypal, Youtube, Google, Microsoft and much more. The value of the ability to write and understand programs goes beyond just a job in the IT department and equips them with the expertise and skills to create big and wonderful things for the future.
3. Programming helps prepare our kids for the workplace of the future.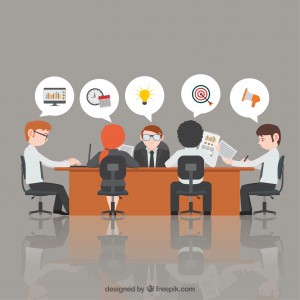 Developments in the fields of Artificial Intelligence, Mobile Connectivity, Big Data, and the Internet of Things (IoT), have raised the collective capabilities of these technologies and combined them into services that would soon render a number our current skill sets obsolete. People thought that computers and machines would only be able to replace jobs which are repetitive, however, it is estimated that 40-60% of jobs will soon be replaceable by computers.
The ability to understand and write computer programs will enable your kid with the skills to navigate, understand and perhaps create this computational future. In whichever profession that your kid may enter in the future, it is inevitable that programming and logical thinking skills would be a crucial part of it.
4. World leaders and governments are recognising the need to educate our kids in Programming and Computational Thinking.
Globally, countries such as the UK has introduced computer programming for kids as young as 5 in their primary education curriculum. Across Europe, countries such as Denmark, Ireland and Poland among others have introduced Computer Programming into their mainstream curriculum. In the US, President Obama told the world that everyone should learn how to code and also became the first president to write a computer program.
Closer to home in sunny Singapore, PM Lee in his launch of the Smart Nation program in November 2014 has further emphasised that "we must get our kids in schools exposed to IT, exposed to programming." And that we must also "teach students how to create the technology of the future; teach them to code, to prototype and build things, to fail fast and learn quickly, to use the latest gadgets, the latest tools and be up with the latest technology.". In one interview, he revealed that he once coded a Sudoku solver in C++, and has plans to learn Haskell (a functional programming language) at some point in the future.
5. Programming is easy to pick up (and fun!)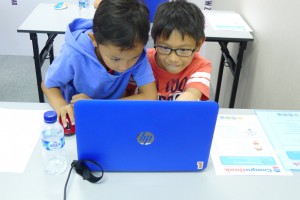 Programming for beginners has changed much since I first started programming with VBScript back in the days. In our beginner computer classes for kids, kids as young as seven use visual block programming tools such as Scratch (developed by MIT Media Labs) or Google Blockly to create mini-games, animations or solve puzzles. Mini-games and animations are used as these are fun and exciting and in the process of creation, the kids will inherently pick up the computational thinking and logical thinking skills.
Tools such as Scratch are graphical and based on visual blocks. With these tools, kids can drag and drop functions such as Loops (do this action again and again) or Conditionals (if this happens, then do that action) to control characters on the screen to make them move, jump or say something. See our Scratch Coder classes for more information.
So, how do we start teaching our kids?
Many local initiatives have been rolled out by IDA in recent years. IDA Lab on Wheels, a roving bus that will travel to 80 primary schools and reach 16,000 students over the next few years will conduct courses to teach kids programming. Without a doubt, it is only a matter of time until programming enters the mainstream education curriculum.
But why wait? You could give your kids a head start and let them have firsthand experience in programming and Computational Thinking by joining our computer classes for kids.
Visit our website at www.computhink.com.sg to find out more!