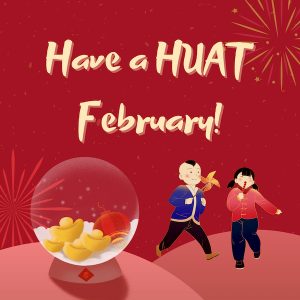 Dear Parents & Computhinkers,
Happy New Year 2021 and an early Gong Xi Fa Cai to you! 🎊
Chinese New Year Class Arrangements
Please take note that there are no lessons on the following dates:
11th Feb, Thurs (CNY Eve)
12th Feb, Friday (CNY Day 1)
13th Feb, Saturday (CNY Day 2)
14th Feb, Sunday (CNY Day 3)
Classes will resume on 15th Feb, Monday. Do note that lessons from 11-14 Feb will be shifted to the week after. For more information, please view our term calendar here.
We are now on Telegram! 
Join our channel 👉 Computhink Telegram Channel to receive notifications for the latest class updates, exclusive promotions and specially curated content!
We know you value your privacy, and so do we! Chat with us securely on Telegram.
Click 👉 Telegram Chat to start a chat!
Class Updates
It's the start of a new term and we would like to take this opportunity to welcome new and "old" students to our Codemmunity! We hope your kids have been enjoying the coding lessons so far!
Queries/Feedback
Do let us know if you have any feedback on how we can improve our classes further.
Until the next monthly update, take care and stay safe! 😊