Robotics Lego Explorer
2023 Year-End Robotics Camp for Kids (Age 7 to 12)
Lego Robotics Camp for Kids
4-Day Camp, 3-Hours/Day
Weekly camps from Mondays to Thursdays, choose your convenient time slot.
Learn to Build and Code Lego Robots
Ignite Imagination, Engineer the Future: Robotics Lego Explorer
Unlock your child's inner engineer with our 4-day LEGO Robotics Camp. Perfect for ages 7-12.
Small Class Size
Small & Individualized Learning
(Min. 2 to start a class)
Equipment
Onsite Camps: Laptops and Spike Prime Lego sets will be provided. (2 students to 1 set)
Robotics Lego Explorer
2023 Year-End Robotics Camp for Kids (Age 7 to 12)
In our 4-day LEGO Robotics Camp, children aged 7-12 will immerse themselves in a world of creativity, programming, and robotics. Guided by experienced instructors, participants will engage in hands-on activities that include building and coding LEGO creations. This is not just a camp; it's a STEM adventure where kids develop invaluable skills for the future.
Don't miss this golden opportunity to fuel your child's technological passion. The camp offers a fun, educational environment where children learn coding, teamwork, and problem-solving skills. At the end of the 4-day camp, your child will walk away with an enriched understanding of robotics and STEM, all while having the time of their lives.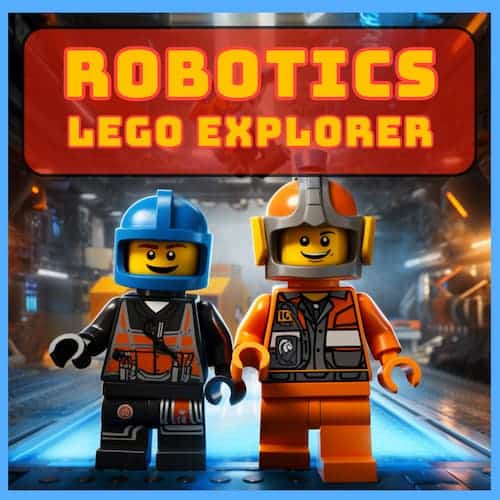 2023 Year-End Robotics Camp for Kids
For Ages 7 to 12
Suitable for Beginners and Experienced Students
Camp Slots:
4-Day Camp, 3 Hours/Day (Mon – Thu)
* Last updated 22-Sep-2023
---
Camp Fees
$487
4-Day Camp
3-Hours/ Day
 Have questions?
Send us a message via Whatsapp
More kids, more savings! Sign up for more than 1 child and unlock a 10% group discount.
Click on "WhatsApp Chat" for the discount code!
Looking for the perfect way to engage your child this year-end? Introducing our 4-day LEGO Robotics Camp, specifically designed for children aged 7-12. The camp offers an exciting itinerary filled with hands-on activities and challenges aimed at sparking creativity and ingenuity.
Under the guidance of skilled instructors, participants will:
Build LEGO robots using various components.
Learn basic coding skills to bring their creations to life.
Solve problems through coding challenges and puzzles.
Collaborate in teams to complete robotics projects.
Understand core STEM principles in a fun, interactive way.
The camp runs across multiple weeks, offering flexible dates from Nov-20 to Dec-21, with time slots between 2:00 pm to 5:00 pm. It's an opportunity like no other to enhance your child's skills in technology, programming, and teamwork.
Register today to secure a spot and inspire your child's future in robotics and STEM. Your investment today could be the first step toward your child's bright, technologically-adept future.

Day 1: Introduction to Robotics and Lego Spike Prime
Welcome and ice-breaking activities
Introduction to Lego Spike Prime, its components and capabilities
Building the first robot: understanding basic structures and mechanics

Day 2: Coding and Simple Robot Programming
Introduction to coding concepts using the LEGO SPIKE Prime software
Hands-on coding exercises to program the robot's movements
Collaborative coding challenges to encourage teamwork and problem solving

Day 3: Advanced Building and Programming Techniques
Exploring advanced building techniques for complex robot designs
Learning advanced programming concepts to control sensors and motors
Guided practice to create and program custom robots

Day 4: RoboThinker Challenge and Showcase
Final project: designing and programming a unique robot

RoboThinker Showcase: students present their creations to the group

Certificates presentation
Here's what your child will experience in the Robotics Lego Explorer Camp:
Exposure to the world of robotics, engineering, and programming through engaging activities.
Developing critical thinking and creativity while building their own robotic projects
Confidence building through the successful completion of robot challenges
Be guided by our experienced and dedicated programmer trainers.
Spark curiosity and creativity and let your child create anything they want!
Attending the Robotics Lego Explorer Camp will help your child to:
Explore the world of programming at Robotics Lego Explorer Camp and see how it's used to solve problems and create innovative robotic solutions.
Foster a creator mindset in your child by encouraging them to learn how things work and build their own LEGO robotic creations.
Uncover your child's potential talent for programming and support their interest in developing technology skills related to robotics.
Inspire your child to delve deeper into LEGO robotics, fostering a desire to design and build their own robotic projects and inventions!"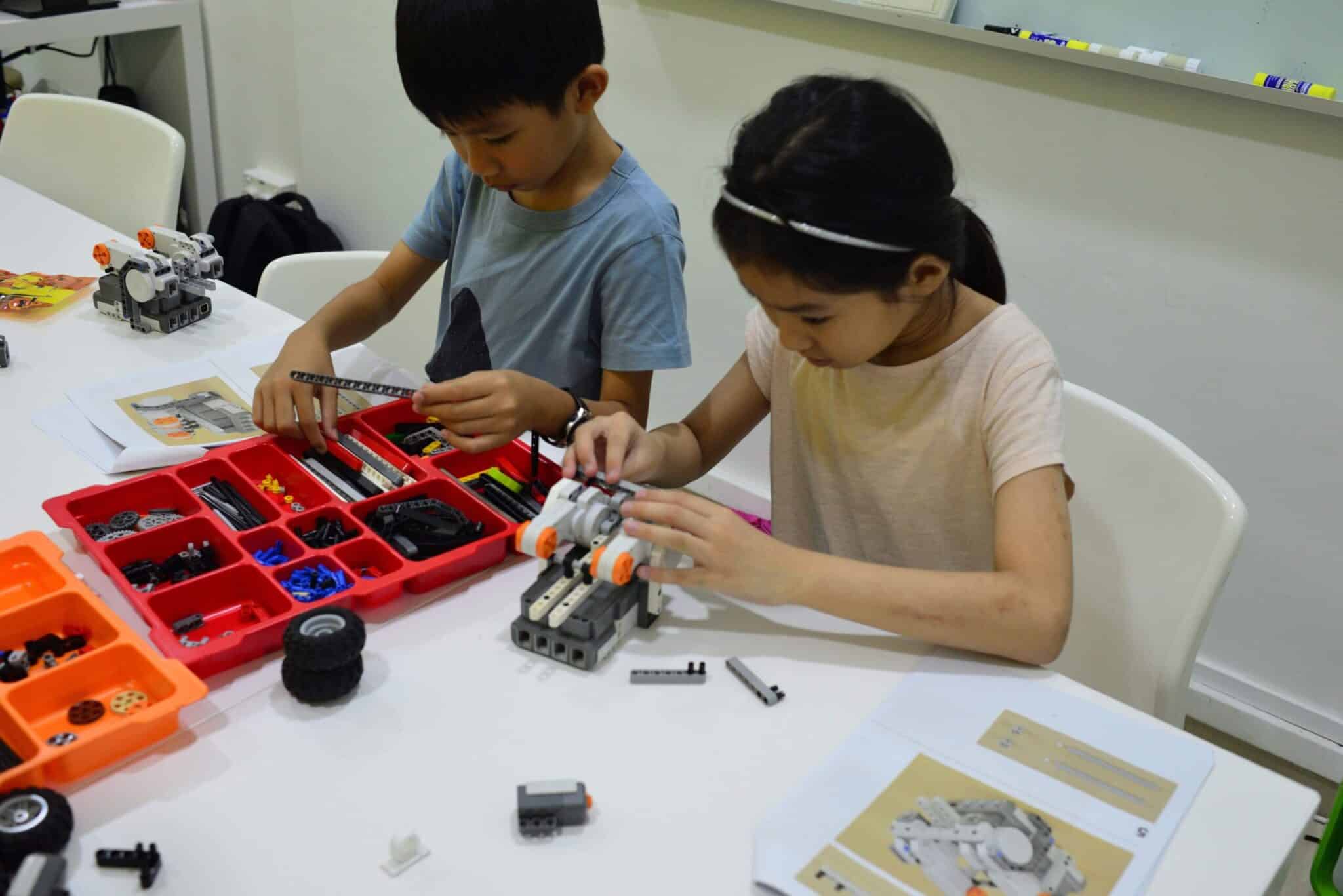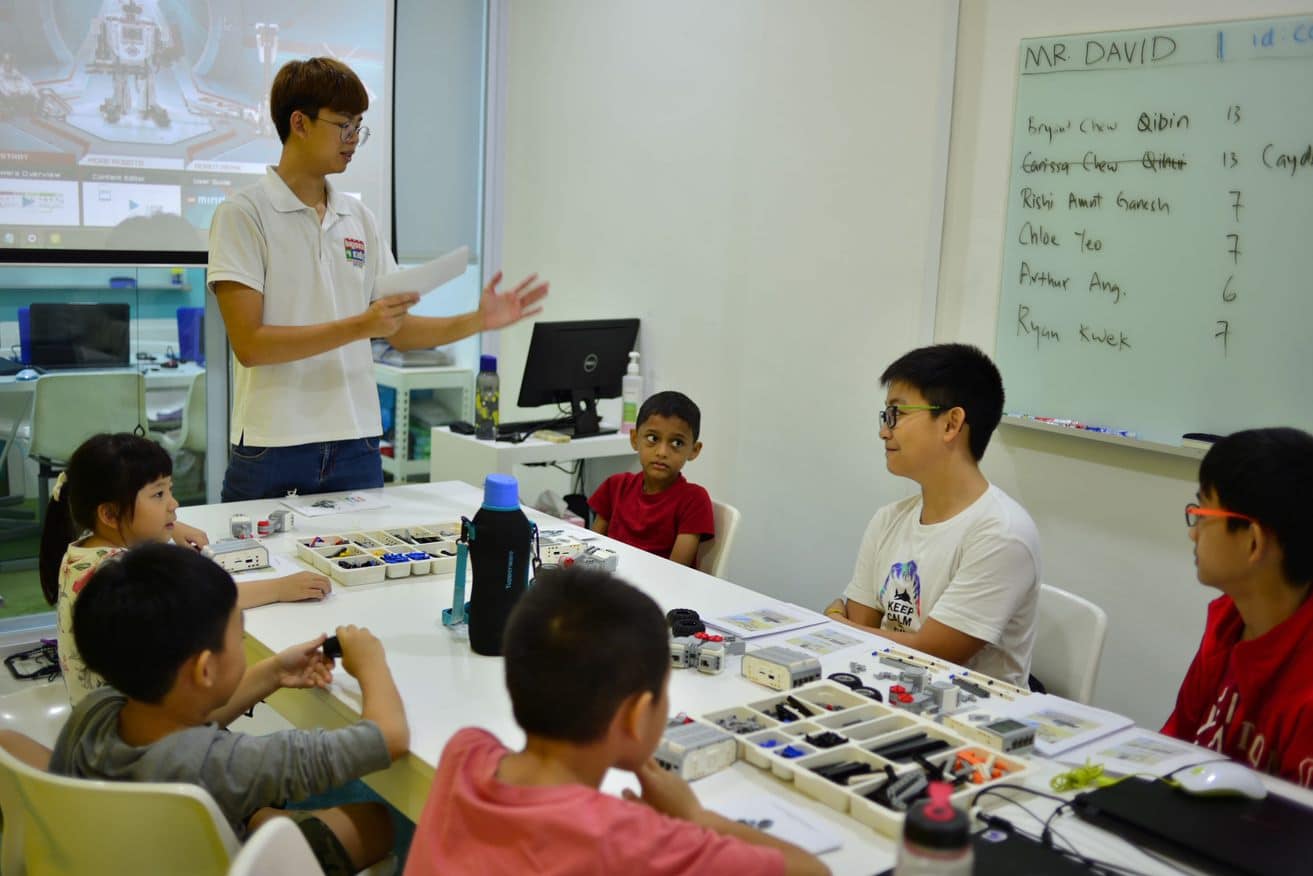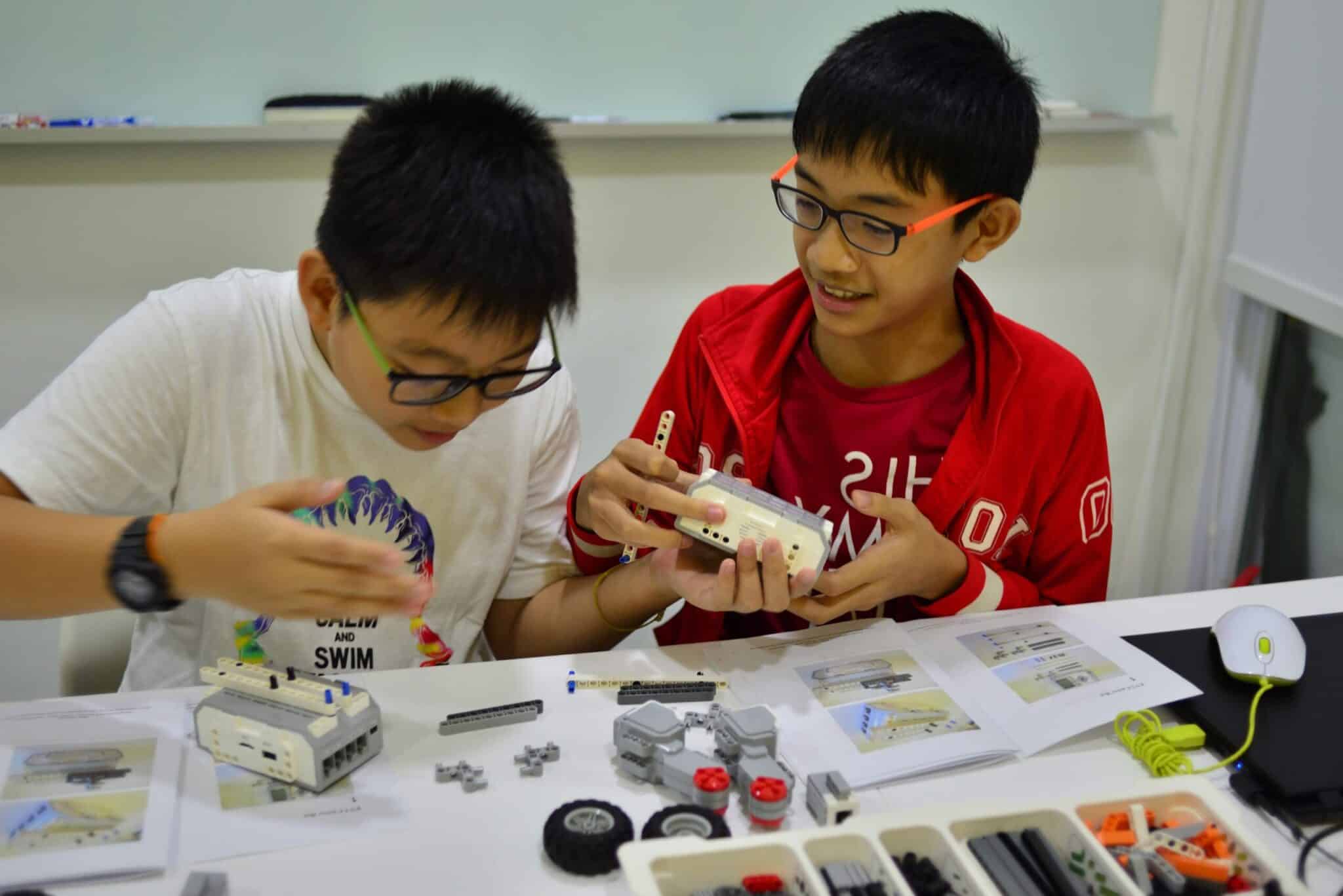 Item1
Is there any pre-requisites to joining this camp?
The RoboThinker camp is suitable for young and curious kids between the ages of 7 to 16. No prior experience is required.
Do I need to prepare anything for this camp?
This is an On-site Camp: Laptops and equipment will be provided for students attending our onsite classes. You may bring along a jacket and a water bottle for your child.
Does my child need to attend the same time slot for each day?
Yes, students will attend the same time slot for each day of the camp.
Will there be any make up classes provided if my child miss a class?
Parents are encouraged to plan ahead for their scheduled lessons. Make-Up classes are provided on a case-by-case basis depending on schedule availability. Note that we do not guarantee the provision of make-up classes and no refunds will be provided for missed lessons. 
Do you provide a certificate upon completion of this camp?
We provide every student with a certificate of completion at the end of the camp.