Do the difficult things while they are easy and do the great things while they are small. – Lao Tzu
Small Class Size
Small & Individualized Learning
(Min. 2 to start a class)
Equipment
Laptops will be provided for on-site students during their class
2023 Holiday Camps:
ScratchThinker 4-Day Camp
Discover the world of Scratch coding for kids aged 7-12 at Singapore's premier coding school, Computhink. Spark their coding passion and develop computational thinking as they create games and animations in our fun-filled Scratch Coding Camps and workshops. Help your child master coding basics while nurturing their creativity and problem-solving skills during Computhink's holiday classes, where challenges and excitement go hand in hand. Increase your DSA chances with Coding Portfolio.
2023 Mid-Year Holidays
29 May 2023 – 22 June 2023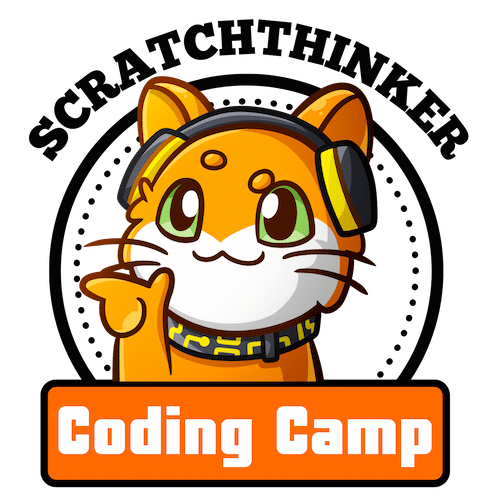 ScratchThinker
$480 

For Ages 7 to 12
Beginner-Friendly
Camp Slots:
4-Day Camp, 3-Hours/Day (Mon – Thu)
*Last updated 12-Apr-2023
---
Have questions?
Send us a message via Whatsapp
Group Savings Bonanza!
More kids, more savings! Join our coding camp or workshops with a friend or sibling, and you'll unlock a 10% group discount.
Click on "WhatsApp Chat" for the discount code!
The Scratch Coding Education Camp is a fun coding class to learn coding to make your own games and animations. The Scratch Coding Class will teach you to code games or animations. Suitable for Primary School Students who are beginners to coding. Can't make it for a 4-Day Camp? Join us for a 3-Hour Workshop instead!
Using MIT's Scratch Coding Platform, we encourage our student's innate curiosity and interest and assign them challenges that have to be solved by code. Students will learn to create stories, games & animations.
Joining this camp will help spark the interest in coding and computational thinking, and inspire students to want to try out their newfound skills. Students will learn the basics of coding and help them gain essential Computational Thinking skills.
Computhink provides the best-in-class coding enrichment classes for Singapore. Join Computhink this MOE (Primary & Secondary Schools) School Holidays for a fun Coding Class/ Holiday Camp in Minecraft, Scratch, Python or Roblox.

Topic 1: Introduction to Basic Coding Concepts
Learn about the Scratch Online Coding Platform

Learn why Coding and Computational Thinking can be used

Learn about Code Sequences and Loops

Topic 2: Conditional Logic
Learning about Conditions and If-Then-Else

Make decisions in code using conditions

Using both Conditions and Loops for projects

Topic 3: Data Variables & Computer Memory
Learning about data variables (it's a bit like algebra!)

Variable properties and how to set/ change variables

Using data variables in calculations and projects

Topic 4: Operators & Project Planning
Learn about mathematical and comparison operators

Brainstorming and Mind-Mapping Techniques

Learn to plan, design and code a final project
At Computhink, our teaching approach is enquiry based and our students are encouraged to think deeper and ask questions about what they are learning, and why they are learning it.
The best way to learn to program is to learn it the fun way! Students are taught scenarios and challenges that are age-appropriate and in topics they can relate to.

1. Computhink Student Portal
All Computhink Students enjoy the use of the Computhink Student Portal.  The Student Portal is similar to the SLS use by MOE schools and is Computhink's proprietary system for our student's learning needs, where students will log in every day, and find notes, exercises, short videos, and video recordings explaining concepts for the day.

2. Safe and Welcoming Environment
Students have the choice to attend their classes onsite. Online hybrid classes are available on request.
Onsite Classes are conducted in our spacious classrooms in

 

Computhink.
Online Classes are conducted on Zoom Virtual Classrooms. Login and account instructions will be emailed to you.

3. Online Coding Platform
Students will be doing their coding on the Scratch Coding Platform. (https://scratch.mit.edu/). Projects and accounts are stored online and accessible forever.

4. Challenges and Assessments
Students will be given coding challenges throughout their 4 days to test their understanding. Our lessons are enquiry based to help your child learn better.
Students will be tested on their understanding via quizzes/ assignments/challenges to ensure they are following well.
Here's what your child will experience in the ScratchThinker Camp:
Learn to program amazing games and animations with code.
Challenge themselves by coding one or more projects every day.
Learn about the exciting world of technology, computers and the internet.
Be guided by our experienced and dedicated programmer trainers.
Spark curiosity and creativity and let your child create anything they want!
Attending the ScratchThinker Camp will help your child to:
Experience what programming is, and how it is used professionally to solve problems and create solutions.
Encourage your child to want to learn how things work and develop a creator mindset.
Discover if your child has a talent for programming, and encourage them to specialise their talents in technology.
Inspire your child to want to learn more and create their own game and animation programs!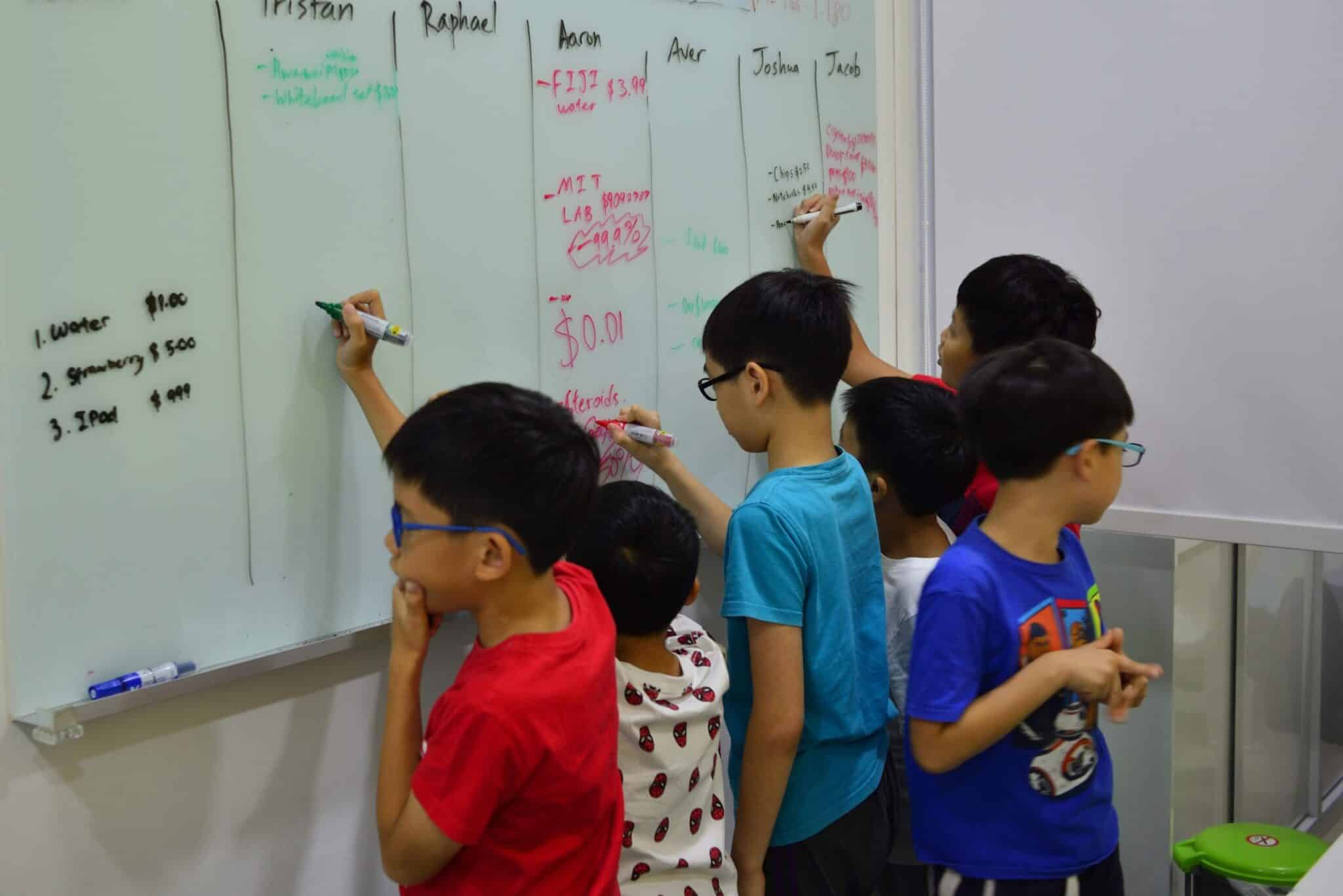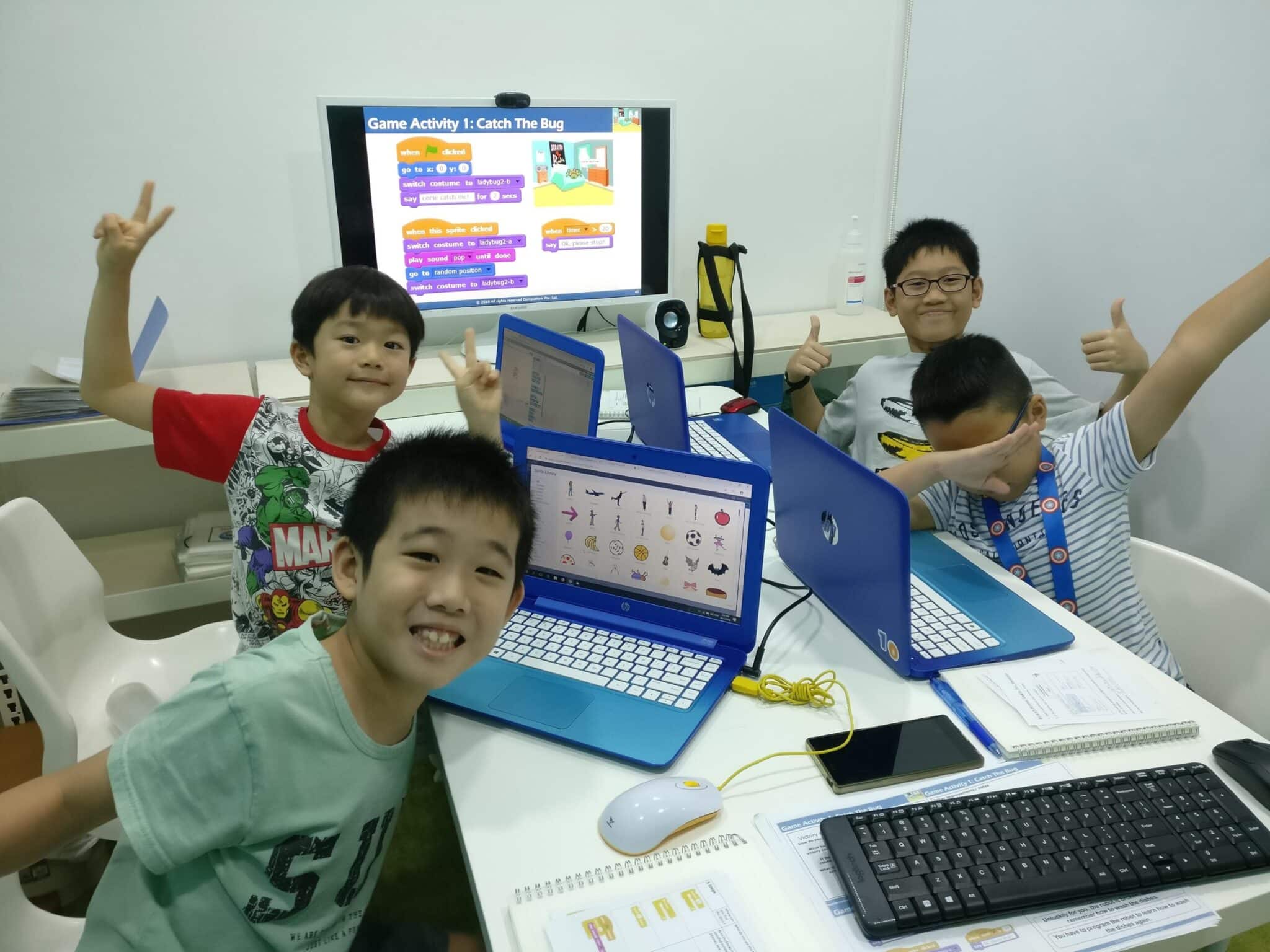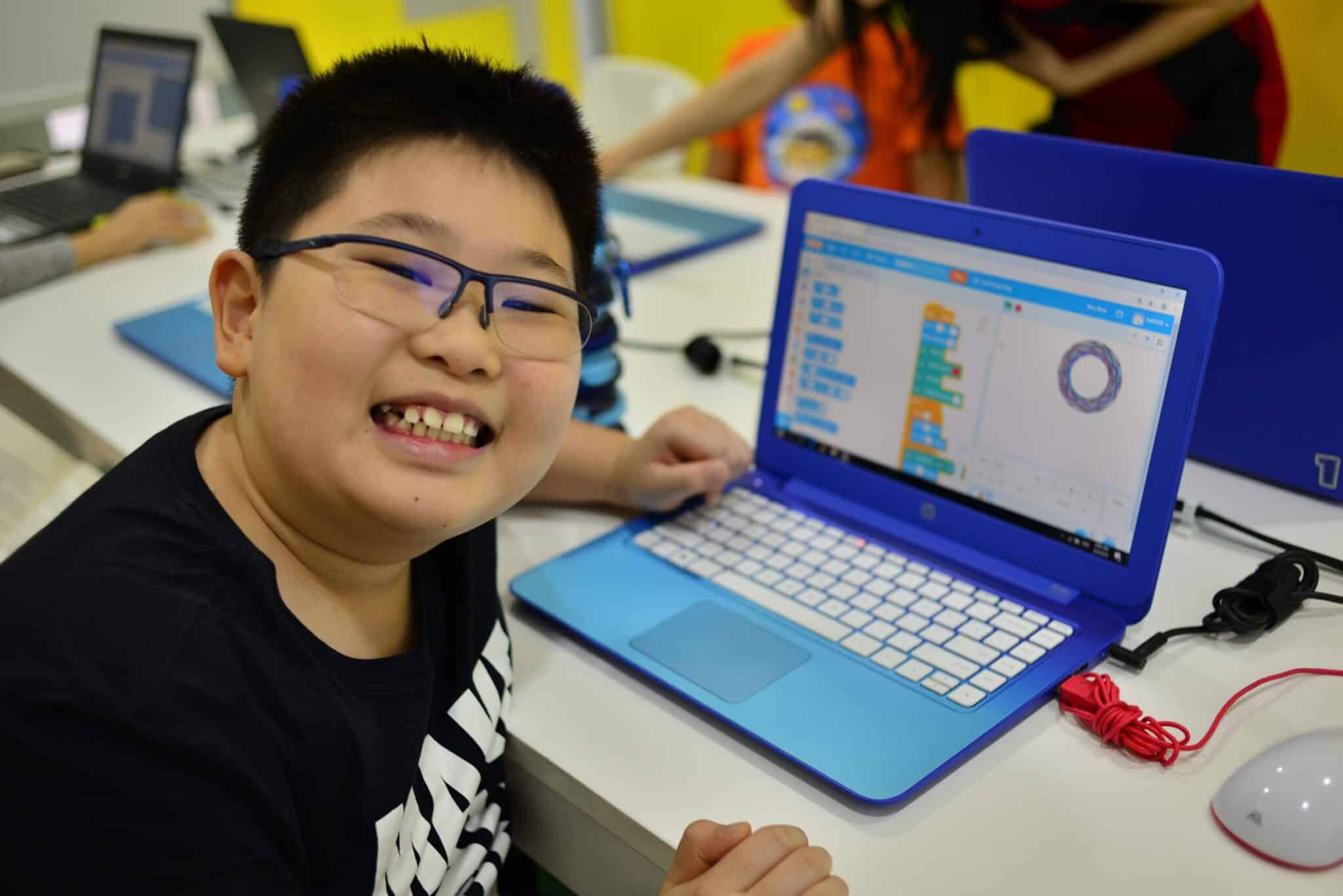 Item1
Is there any pre-requisites for joining this camp?
This camp is suitable for beginners and no prior programming experience is required.
Do I need to prepare anything for this camp?
Onsite Classes: Laptops will be provided for students attending our onsite classes. You may bring along a jacket and a water bottle for your child.
Online Classes:  Please make sure that your child has a working computer or laptop (Recommended system – CPU: Intel Core i3-3210 3.2 GHz / AMD A8-7600 APU 3.1 GHz or equivalent, RAM: 2GB), with a strong internet connection, and a working web camera.
For the best virtual learning experience, it is recommended to 

have a second monitor plugged into your main computer

. i.e. you have 2 screens. One screen is for viewing the teacher's screen, and another screen is for your child to do their code.

For younger students of the age 7 to 8, please have an 

adult within calling distance for the first 15-30 minutes of the class

, as they may need help with how to operate a computer.

Join the online session 10-15 minutes earlier. We will usually have the zoom session up 15 minutes before the class starts.
How are online classes conducted?
We have been conducting zoom virtual lessons for all our regular weekly students from Feb 2020 till now, so we are experts in making the online learning experience work for your child.
Here are the things we do:
1. StudentWeb Online Portal (LMS): All our notes, videos, assignments, zoom links are available online in our StudentWeb Portal. This is similar to the SLS that our MOE schools use, all our students will have secure access to the system for the camp.
2. Secure Zoom with Remote Support: We use the paid premium and secure version of Zoom with Remote Support enabled. When students need help, we can remote login to the student's computers to help them. This is similar to how we would walk around the physical class to help individual students, so the support experience is the same.
3. Class Recordings: All online zoom classes are recorded and made available to students to view after the class. Students can review the lessons after, and replay parts of the lessons that they had problems understanding.
Does my child need to attend the same time slot for each day?
Yes, students will have to attend the same time slot for each day of the campp.
Will there be any make up classes provided if my child miss a class?
We do not provide make up sessions, however, we do provide the class recordings and materials for any missed classes.
Do you provide a certificate upon completion of this course?
We provide every student with a certificate of completion at the end of the camp.
What is Scratch Programming and what is it good for?
Scratch is a programming language that is based on visual blocks. Kids can drag and drop code blocks and join them together to create and share interactive media such as stories, mini-games, and animations. Scratch is also an online community and kids can share their creation with people from all over the world.
As kids create with Scratch, they learn to think creatively, work collaboratively, and reason systematically, which are all essential 21st century skills they must inculcate. Scratch is developed by the Lifelong Kindergarten Group at the MIT Media Lab. See http://scratch.mit.edu.