Trial Coding Class (Ages 7 to 16)
Not sure if your child will like our coding classes? Sign up for a free Level Assessment first!
Level Assessment Available Weekly
Enrollment for 2023 Semester Classes
Believe you can, and you're halfway there. – Theodore Roosevelt
Class Structure
Level Assessment
10 – 20 minutes
Location
Computhink @ ToaPayohLibrary
*Online Options Also Available*
1 to 1 Consultation
Personalised Level Assessment
Consult with our Code Mentors
The Computhinker Experience
Here's what your child will experience as a Regular Weekly Computhink Student:
Assessment Reports
Students will be tested & graded every semester with their progress recorded in a Student Report.
Hands On Programming
Focus on learning syntax, and algorithms to create games, animations and real-world programs.
Extensively Researched and Rigorous Curriculum
10 CodeThinker Levels with over 300+ Topics from Block-Based to Text-Based Programming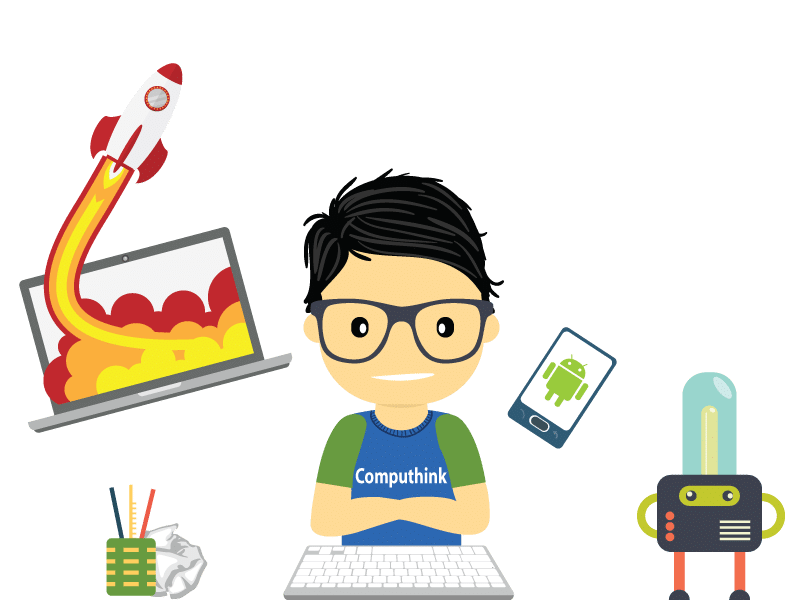 Parent Consultation
Discuss with our experts on what is the best coding experience for your child, and the latest in programming education and industry trends.
Safe & Welcoming Environment
Small class setting for effective learning in a safe, inclusive and welcoming environment.
Project Portfolio and Showcase
Exiting and Fun project to showcase in your Project Portfolio
Student Registration Process
Start your child's coding journey by registering for a complimentary Level Assessment.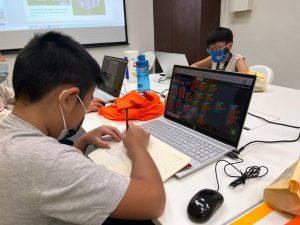 Step 1: Register for a Level Assessment
During the complimentary Level Assessment, we will learn more about your child's experience, capability and aptitude with a test. The test can be conducted online or onsite although we do recommend coming onsite to Computhink@ToaPayohLibrary if possible.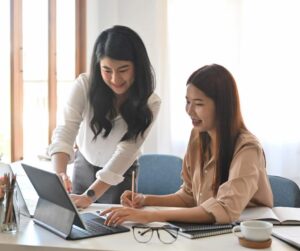 Step 2: Consult with our Code Mentors
After the Level Assessment, our Code Mentors will consult with you and recommend an appropriate level for your child. We'll walk you through how coding classes are conducted, our curriculum design principles and answer any queries you may have.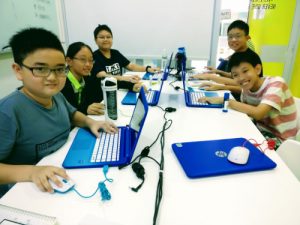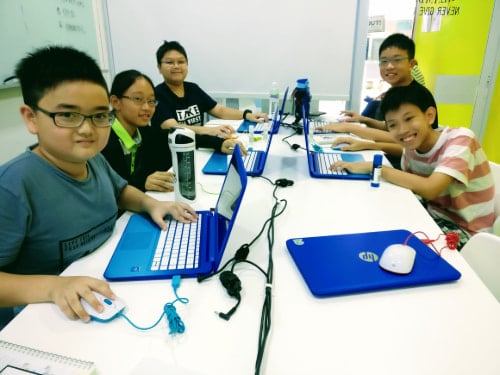 Step 3: Choose Day and Time Slots
Choose your day and time slots for your child's appropriate level. Our classes are available on all weekdays and weekends (Mon-Sun) with multiple time slots for the same levels. Choose a schedule that works for your child!
Why is learning to code important?
Coding is a necessary skill for the future
Programming (or coding) is the art of telling computers what to do. And as we go into the next wave of technological innovations, it is important, now more than ever, to equip our children with the skills necessary to navigate and create their future world.
In the past, programmers were trained in universities, honing their craft as they enter the workplace. However, the big changemakers who have made big strides in transforming computer technology often had their start early on in life or in their early teens. (Think Bill Gates, Mark Zuckerberg, and Elon Musk… and more)
Learning programming early develops the brain
Learning programming early develops the brain as the child gains a deeper understanding of logical thinking. By using computational thinking skills as they practice writing their programs, students enhance their ability in logical reasoning which will have an everlasting impact on their future in whichever career that they chose.
Programming in the next 10 years and beyond
Over the next 10 years and beyond, programming is expected to be the fastest-growing occupation in the world. With 1 million jobs going unfilled in critical fields such as Big Data, Analytics, Artificial Intelligence and Robotics, we seek to provide our students with the foundation in logical thinking and problem solving that will be valuable for their success in their future world.
Why learn to code at Computhink?
What if your child could learn skills that will allow them to write codes to program a website; or design a mobile app; or program a robot? What wonders would they create? At Computhink, we believe in making the learning process fun, interactive and purposeful. Students have a reason to learn what they deem as interesting and in that process, they are immersed in their personalized creative world and learning experience.
This is why the Computhink programme is so unique.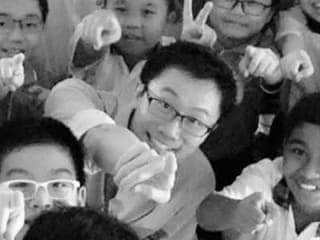 David Lee
PRINCIPAL TRAINER
David graduated with a Master of Technology from NUS where he explored A.I. technologies and optimisation algorithms.
He has 12 years of experience in the IT industry and has designed and programmed enterprise systems. He was most recently a Project Manager with one of the world's largest investment banks where he managed and executed projects building online and mobile banking solutions.
David is a registered instructor with MOE and has coached students in Changkat Primary, Red Swastika Primary, Teck Ghee Primary, Rulang Primary and Poi Ching Primary (and more!) in Scratch Programming as part of the Code for Fun initiative. He conducts programming holiday camps and regular coding classes at Computhink Kids @ Toa Payoh.
CALL / WHATSAPP / TELEGRAM
Address
Toa Payoh Public Library
(TPY Library Side Entrance)
6 Toa Payoh Central
Singapore 319191
Hours
Mon-Fri: 2 pm – 7 pm
Sat-Sun: 9 am – 6 pm
*Please call us to make an appointment before visiting